Cast: Nawazuddin Siddiqui, Bipasha Basu, Doel Dhawan Directed By: Suparn Verma [highlight]Overall Rating: 2/5[/highlight][divider]
Aatma is not the scare-fest we expected it to be, though the initial moments do succeed in imparting a few chills. It's the skinny plot that takes up the whole cream off the paranormality, and offers us a low-fat diet of horror that doesn't make much of a diference to our cinematic appetite.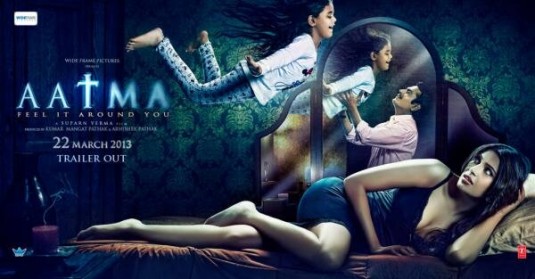 Maya (Bipasha Basu) is a single mother whose abusive ex-husband Abhay (Nawazuddin Siddiqui) succumbs to a fatal accident. His ghosts wanders around haunting Maya because he desires his daughter Nia ( back. The sequence hereafter is very predictable, and yes, pundits, psychiatrists and prophets do find a mention in the script. Maya has to make sure that Abhay's foul intentions are not met and that her daughter isn't hurt in any way.
The horror genre is not easy to master, and though the lead actors put in their best foot forward, the terror quotient just fails to stir us up. Nawaz has some brilliant scenes to boast of, and so does baby Dhawan. Bipasha portrays the suave young mother well. Though the direction is good, the downtrodden script just works against the theme big time. The sad dialogues just pull down the film further.
This film just offers slight tickles while promising you many goosebumps. Beware.
Section-wise rating below: