An avid book reader would find the title unflatteringly familiar (read the recent bestseller 'Starbucks' the book). Apologies but I just couldn't resist myself since it felt deliciously apt for my original (well, almost) content. I should warn you though that this is not a regular feature of our site. Probably since this is not the typical fully bred, overly critical, oh this-oh-that vertical dissection of a just released movie which by the way is expected from our team, apart from a whole bunch of other assorted topics, of course.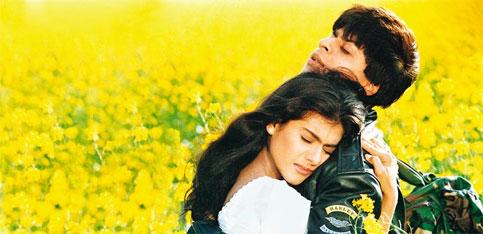 I'm no Bollywood A-lister, neither am I an award-winning director nor a celebrated journalist haplessly writing his memoir. I have no ties with THE industry by any means. I'm just a twenty-something year old fanatic speaking his mind about his time at the movies and how some pivotal moments in his opinion have shaped our beloved Tinsel Town over the  last 20 years.
My earliest known memory at the silver screen is perhaps that of watching "Dilwale Dulhaniya Le Jayenge'. I was 5, sitting on some family member's lap, trying hard to be on my best behavior, star gazing to say the least as I watched SRK work his magic and win Kajol over. The makers had new found romance for foreign locations, coupled with the age-old necessity of a villain [the-then modern twist of making the girl's father the nemesis], and injecting all the traditional values in the families shown, no matter how long and distant they have lived away from the country. But it was certain; the Chopras had re-invented Bollywood romance as viewers knew it (and as I learnt eventually after watching a dozen late '80's and beginning '90's films as I was growing up), for ever.
In the following couple of years, SRK had permanently left a big mark in romance (read "Yes Boss"). Huge names like Salman and Aamir who had been involved with good films, were still finding their own space to master. The run-of-the-mill action flicks and the once-in-a-blue-moon slap stick comedies were still pretty much the mainstay in those days with swashbuckling Akshay Kumar, with his array of "Khiladi" movies, stirring the boat from the front. Ajay Devgan and Saif Ali were in the mix and seemed comfortable playing second fiddle.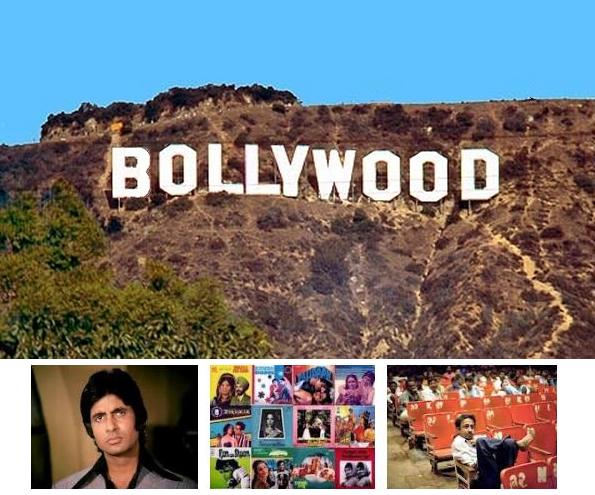 The female leads still had to look, pose, sing, dance and behave in certain ways. Madhuri, Juhi, Kajol, Manisha, Tabu having mastered all those feats, were thereby searching for more elusive roles, which they did at one point. Newbies like Rani, Aishwarya, Preity etc had started getting noticed. Once upon a time heavyweights such as Sunny Deol, Jackie Shroff, Sunil Shetty etc. were struggling to cope with the changing mind sets. "Border" still made people believe in them but only to an extent. Sanjay Dutt too was out there trying his luck, but was getting noticed for all the wrong reasons. "Sarfarosh", "Vaastav", "Satya", "Pardes"etc. can be hailed as worthy mentions towards the end of the decade that started it all.
2000-2012 proved to be a miracle of sorts here for just about every reason.
After the emotional Kargil triumph for the country in '99 and the infamous Kandahar hijacking made Terrorism a modern day reality, films like "Mission Kashmir" proved to be the perfect antidote, with a never-before-seen result amidst the painfully true premise. Hrithik had truly arrived as an actor.
Don't even get me started on the films that came out in 2001. Mr. Perfectionist Aamir Khan came back to the fore with "Lagaan" & "Dil chahta hai" that not only broke the mold of a conventional blockbuster, but also earmarked the inescapable ground realities of our society narrated in the most unconventional of the fashions. A certain Mr. Johar was already synonymous with romance by then.
With this, new genres had been created. While the old ones were never the same anymore. "Jab We Met" and the "Dhoom" series might fit this bill just right.
Over the years, a whole brigade of talent [and a little help from their director daddies and producer parents obviously] has side lined the ageing veterans. From Ranbir, Imran, Deepika, Sonam, Katrina to the more recent Anushka, Sonakshi, Parineeti etc. have done very decent work in their respective fields. The bridge between Art films and the Commercial Hindi cinema had started to narrow. It's a good time to mention the method actors- Vidya, Irrfan and Nawazuddin clearly are on top of the pack.
With the influx of the West, the next 7-8 years saw TV and films start complementing each other in a mutual way. Actors known on TV began delving into film related projects while Bollywood hotshots started promoting and investing their energy and time on TV as a media to reach the common man in his drawing room.
Dear Reader, it is safe to say that right now is a very interesting time in Bollywood…since one can choose from an entire box of biscuits depending upon one's taste. You can find a "Dabangg" playing alongside a "Ship of Theseus", a "ABCD" alongside a "Paan Singh Tomar", a "Ranjhanaa" alongside a "Chennai Express" so on and so forth.
Whatever you choose to watch, however and whenever you choose to watch, remember to do it only one way- your way! Wish you all the very best at the movies, folks!