Aamir has turned 49 today and we at Indian Nerve wish him a very Happy Birthday by listing down 10 of his best movies for our readers.We sincerely  hope he keeps on churning out quality cinema year after year and keeps us entertained and hooked.
So here it goes-
1) 3 Idiots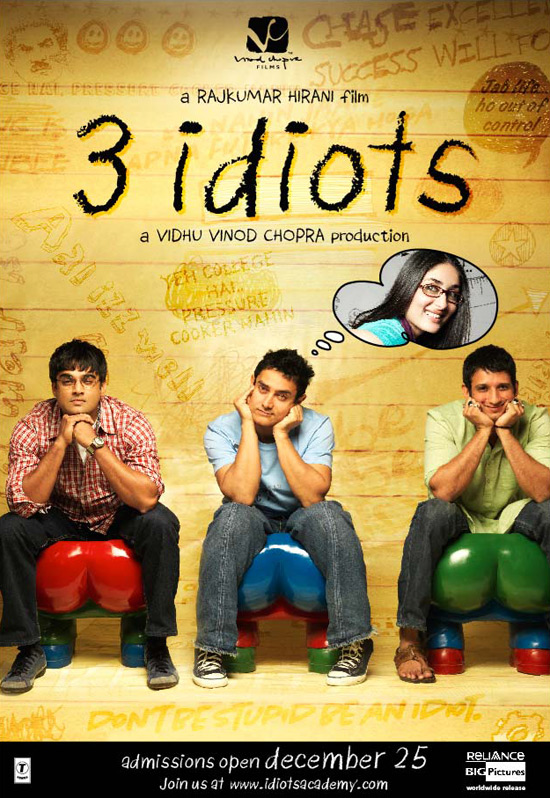 Considered amongst the best movies ever made in Bollywood,3 Idiots was thoroughly entertaining and had a humongous youth-appeal .One of the few films which are relevant to the present times. Critically adored, it also went on to become the highest grosser of 2009.
2) Rang De Basanti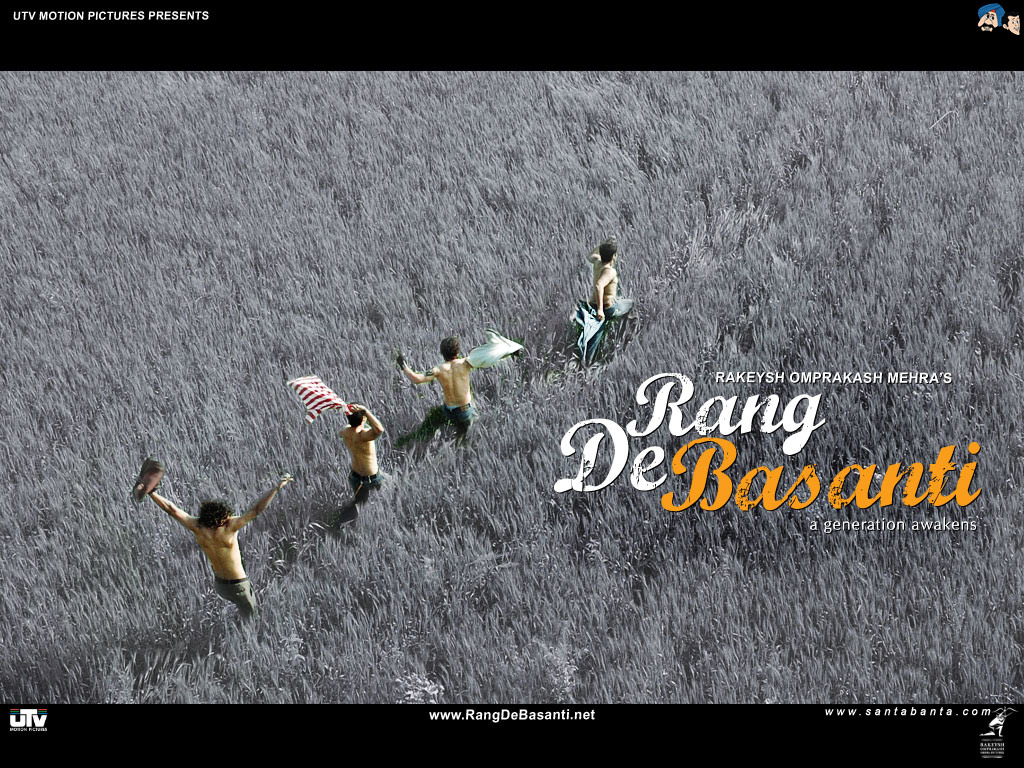 One of the most defining films of Aamir Khan's career, RDB was a film which was meticulously written, brilliantly acted and sincerely directed. A perfect film in all respects. A.R Rahman's music still echoes in my ears when I think of RDB.
3) Dil Chahta Hai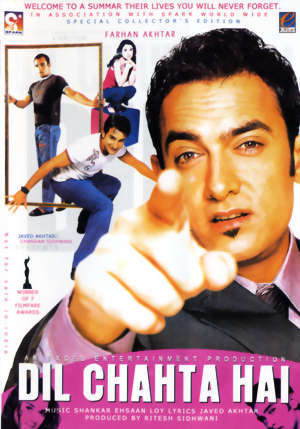 DCH has to be the coolest coming of age movies ever made. Akash-Sameer-Sid are still so fresh in my mind that I sometimes feel I studied and partied with them in college. This is a movie that every college entrant should be shown for the next 5 decades at least.
4) Lagaan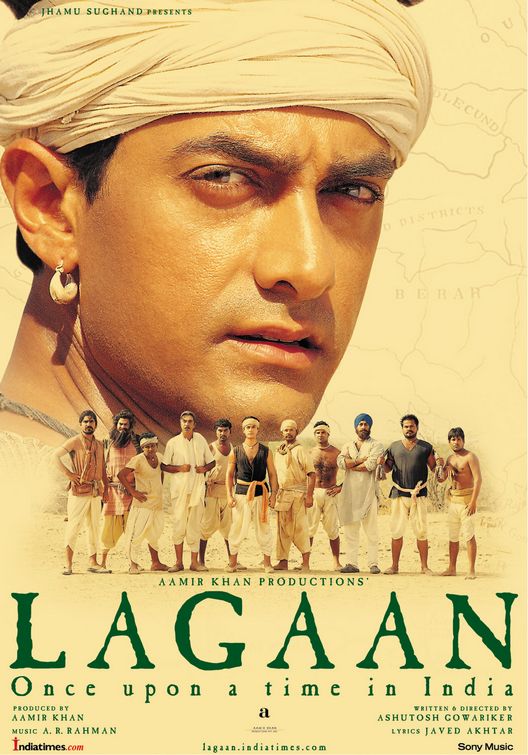 Lagaan was a crazy experiment with respect to the Bollywood cinema. It was a huge risk that Aamir and Ashutosh Gowariker took together but we thank and salute them for this one of a kind brilliant period drama. Simple, superb.
5) Dhobi Ghath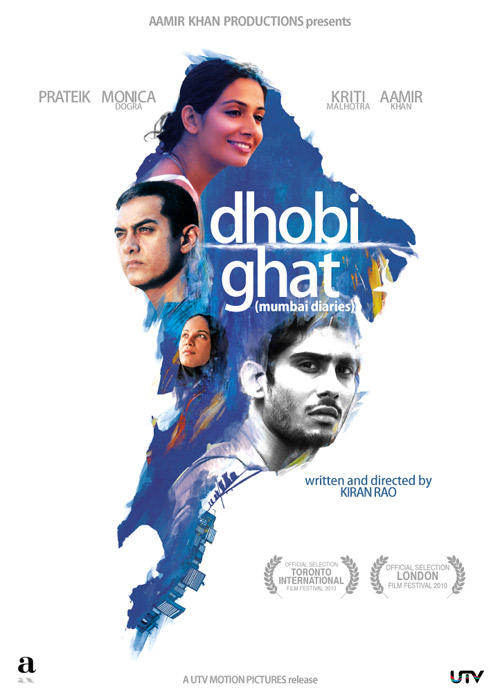 This movie was a treat for audience with and inclination towards art. Subtly directed by Kiran Rao, this is one of the most satiating movies Aamir has done.
6) Dangal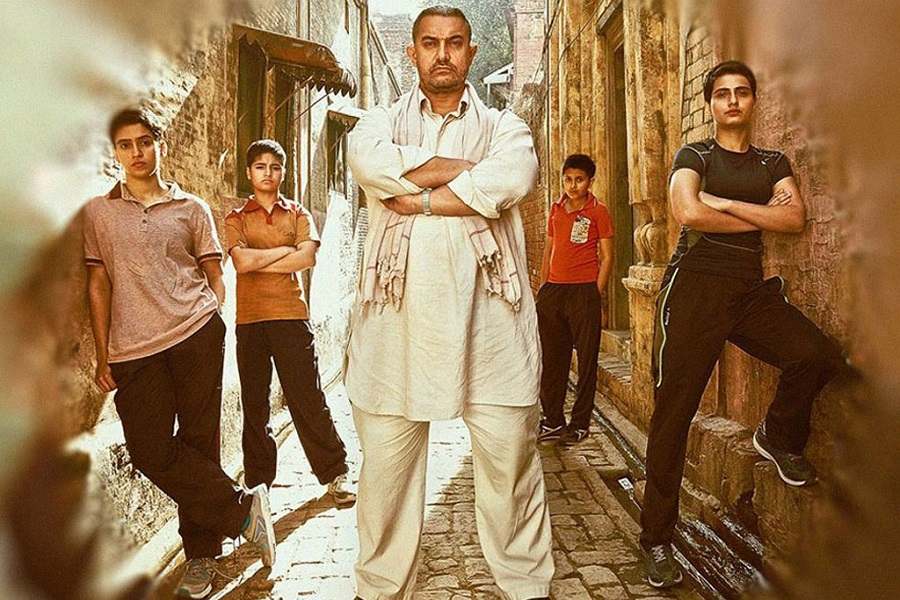 Nitesh Tiwari had us rolling in Chillar Party and Bhoothnath Returns, two films meant as much for adults as they were for children. Dangal too, is a film for both. The director makes sure that children enjoy and discuss the theme of the film as much as adults would. At the end of the day, which child doesn't like to share a quip or two on his or her Haanikarak Bapu? One of the finest sports films ever, Dangal beautifully balances the technical and emotional aspects of wrestling. Read review.
7) Rangeela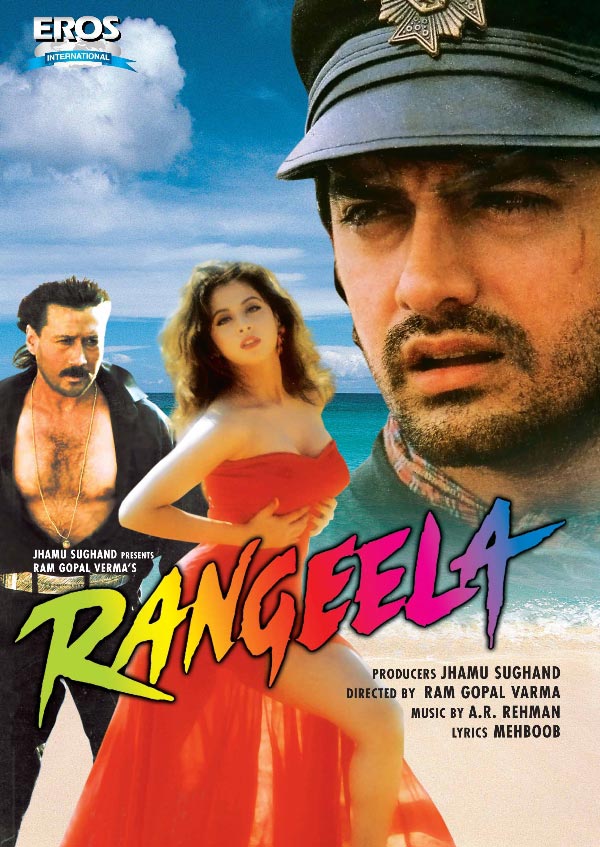 This movie is considered the turning point of Aamir Khans career. AR Rahman made his debut in the Hindi movie industry with classic hits like 'Rangeela' and 'Tanha Tanha'. The role of Munna played by Aamir earned him loads of accolades and established him as one of the most versatile actors of his time.
8) Sarfarosh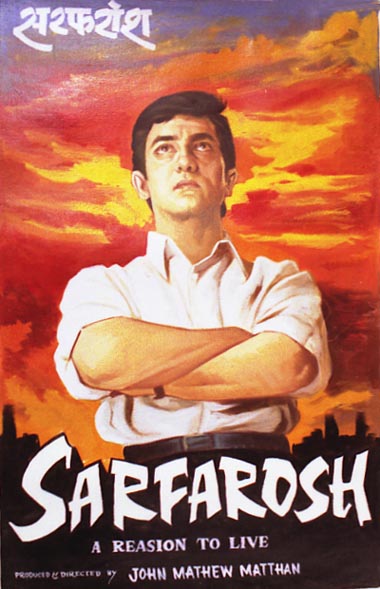 Directed by John Mathew Matthan, Sarfarosh was a taut action thriller. Also starring Naseerudding Shah as the antagonist, it is one of Bollywood's most realistic movies in the action genre, no Scorpios or Salmans flying in this one.
9) Taare Zameen Par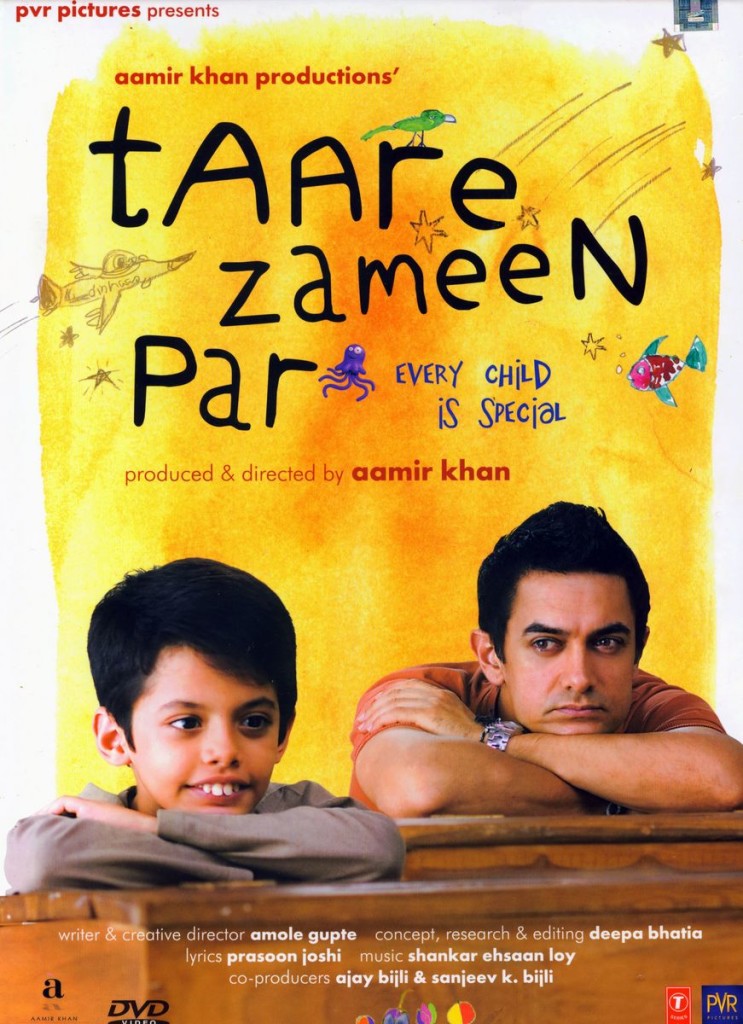 This movie is special  because Aamir debuted as a director with this one and let me tell you this is one of the most heartfelt directorial debut I have ever seen. The movie dealt with a sensitive topic and Aamir treated it with great sincerity and made a masterpiece out of it.
10) Jo Jeeta Wohi Sikandar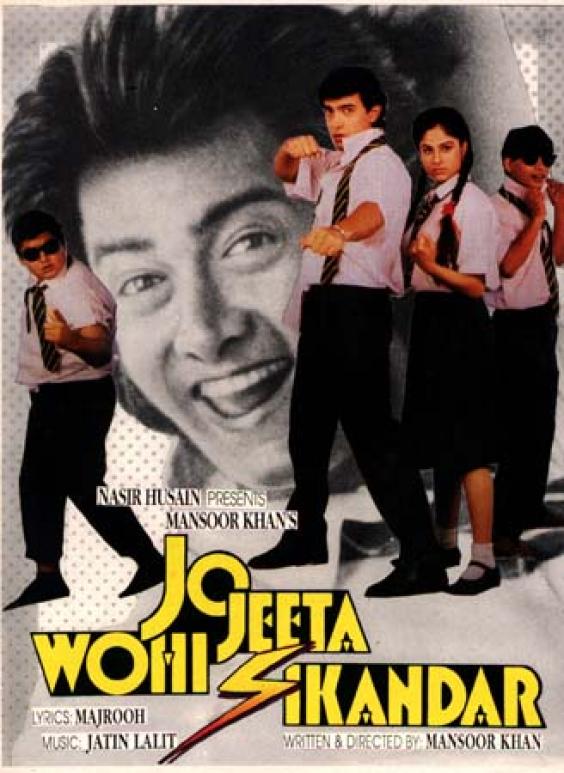 Jo Jeeta Wohi Sikandar has to be one of the most watched movies for the kids of 90's(Courtesy Zee Cinema).Released in 1992 it took the nation by storm. Directed by Mansoor Khan,this is one of the early hits of Aamir which helped him rise up the ladder .
Other Worthy Mentions
Ghulam
1947 : Earth
Andaz Apna Apna
Qayamat Se Qayamat Tak
Hum Hai Raahi Pyaar Ke
Dil Hai Ki Maanta Nahi
PK
Raja Hindustani (Previously in the top 10 )
Do let us know if we've missed out on any of your favorite Aamir Khan movies and we would add it in the worthy mentions category.
PN: This post is edited over time.