In a historic decision yesterday, Supreme Court gave a judgement that can surely change the course of the voting practices in India. The "Right to reject" all the candidates has been upheld by the highest court, in which a "None of the above" (NOTA) button will be added in the Electronic Voting Machines (EVMs) below list of all the candidates. Thus the voter can go the polling booth to exercise his/her franchise and if they do not find any of the candidate up to the mark they can press NOTA button, thus giving them "Right to reject" all the candidates.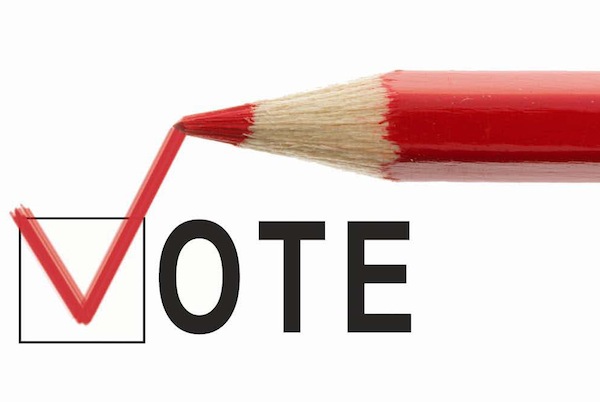 The demand for "Right to reject" had been one of the main issues of Anna Hazare's agitation in New Delhi in 2011. The various citizens' group had also demanded similar measures so that the overall 'quality' of the candidates contesting the elections can be raised. This landmark decision has come at a very crucial time when Manmohan Singh led UPA government is planning to pass an Ordinance which would allow the convicted politicians to contest elections. Though opposition led by BJP are planning to oppose it and even Rahul Gandhi slamming the 'nonsense' ordinance. The verdict to some extent can prove as a deterrent for political parties to give tickets to candidates with clean image.
If the voter feels that the candidates on the EVM are not suitable to be elected, he/she may press NOTA button. Secrecy is the key here; the current law (the Conduct of Election Rules, 1961, section 49(0)) states that the voter may get his/her finger inked and can tell the polling booth officer that they do not want to wish any of the candidates thus registering the name in the register. But the problem arises because voters' choice is no secret.
The current judgement of the apex court provides the much needed secrecy for the voters who do not want to cast the vote as they believe the candidates are not fit to be elected. Thus people will be freer to reject the candidates as it does not involve any procedure which is not routine.
But on the downside, the voters who have casted their vote to certain candidates will be counted and the candidate getting the maximum number of votes among them will be the winner. Thus even if 90% of voters press NOTA button, the winner will be decided by the remaining 10% of the votes, which is unfair. Certain regulations should be implemented like, if the NOTA votes are higher than 50% of total votes, the voting on the polling booth should be redone and this time all the previous candidates must not participate, thus pushing the need to field the acceptable candidates. Many refinements in the judgement are required to make this "right to reject" a true right, otherwise it is just a toothless amendment in the already fractured democracy.