Though Hate Story which  released in 2012 had some bold scenes, its story was not as riveting as it should had been. Still it tasted mild success at the Box Office but the producers thought this franchise has more potential, so they hired a new director(Vishal Pandya), two new faces (Jay Bhanushali,Surveen Chawla) and set out to make Hate Story 2, which looks more like a remake than a sequel, as it's again a revenge erotica revolving around a lady who seeks vengeance from a man who ruined her life. Haven't we seen that already, like a zillion times?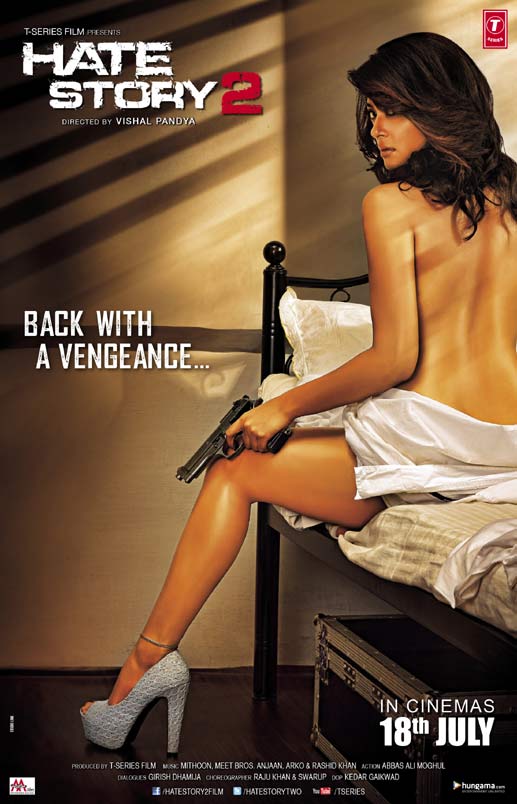 Though the story looks same as its prequel, the movie has a leading lady, who is better than Paoli Dam in all compartments, a terrific actor (Sushant Singh) as the negative lead and Jay Bhanushali, who himself is a decent actor. So we can expect better performances this time at least.
The producers could have done a better job with the trailer as it only captures the attention for a maximum 45 seconds and that too because of Surveen Chawla, who looks absolutely ravishing, you just can't take your eyes off her, both in the bold scenes and in the performance oriented scenes. She is undeniably the USP of the film.
Hate Story 2 releases on 20th July 2014.
Watch the full length trailer of the film below: