Yes, it's now up to you to decide what happens to all your mails, uploaded photographs, drafted documents and other elements of your virtual world once you permanently log out from your real life. If you've been worried over who shall scan your mails following your death, worry no further, 'cos The California-based search giant Google makes sure that your privacy stays with you for eternity. A new feature called Inactive Account Manager lets users decide the fate of their virtual belongings after their death.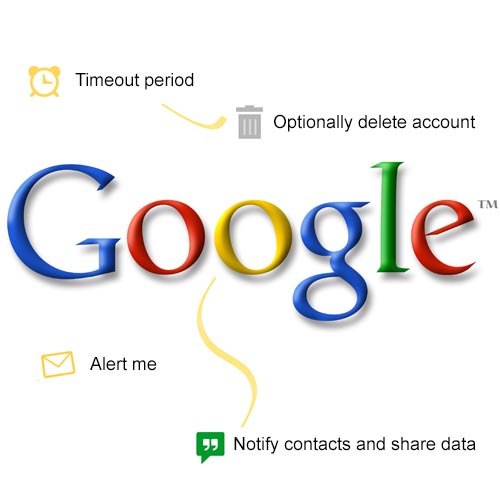 The service could be employed to pass on online data from Google Drive, Gmail, Youtube etc. to a particular individual, or delete it if the accounts stay inert for a long time. Users also get to 'burn' their accounts- thus erasing all virtual items from Google properties, even Google voice extensions.
This is what the set-up page put up by Google reads-
What should happen to your photos, emails and documents when you stop using your account? Google puts you in control.You might want your data to be shared with a trusted friend or family member, or you might want your account to be deleted entirely. There are many situations that might prevent you from accessing or using your Google account. Whatever the reason, we give you the option of deciding what happens to your data.Using Inactive Account Manager, you can decide if and when your account is treated as inactive, what happens with your data and who is notified.
Users need to specify a time period (3, 6, 9 or 12 months) after which the account holder shall be constantly notified of the 'timeout' period. Following the time lapse, the trusted contacts shall be detailed via email on how to access the user's data. So, made your 'Digital Will'? Now you may rest in peace, indeed.