Mahindra Reva entered a strategic tech-partnership with telecom operator Vodafone for equipping its electric car e2o with machine-to-machine (M2M) communication services, which'll make Mahindra e20 an actual 'connected car' and among a handful across the world to support telematics.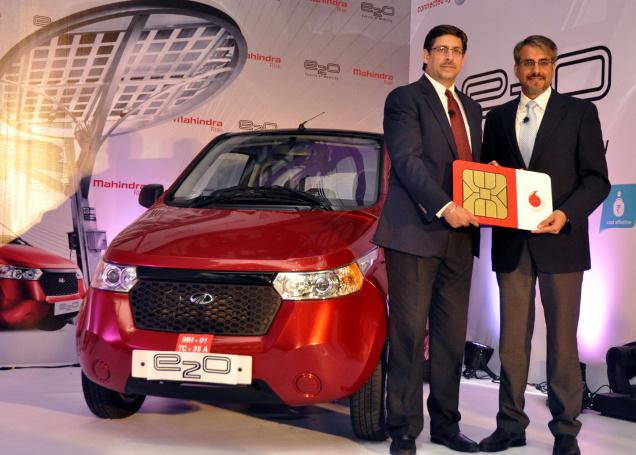 Mahindra Reva Electric Vehicles Chief of Strategy and Technology Chetan Maini stated that with just a smartphone-app, users may know the battery status, remotely lock/unlock their car, control air-conditioning, get an emergency boost for their vehicle, schedule pre-heating/pre-cooling and locate the nearest charging stations for you. As per the partnership, Vodafone Business Services (VBS) can even access Mahindra Reva Tech Help Desk that can remotely carry prognosis and diagnosis of the car. Although the app shall be maintained by Mahindra, a five-year deal has VBS supporting the M2M technology.
Mahindra launched the electric car e2o in March this year, three years following Bangalore-based Reva acquisition. For INR 5.96 lakhs (on-road Delhi, post state subsidy)- the four seater derives power via Li-ion batteries and a 3-phase induction electric motor.