Seems Google's going Gaga over the Indian market as in yet another advancement, after apps, books and Nexus 7, its popcorn time on Google Play! The Android Market- popularly known as The Google Play Store- has launched a movie sections for the Indian Movie goers. Now the users can buy and even rent movies for watching on the Google Play store.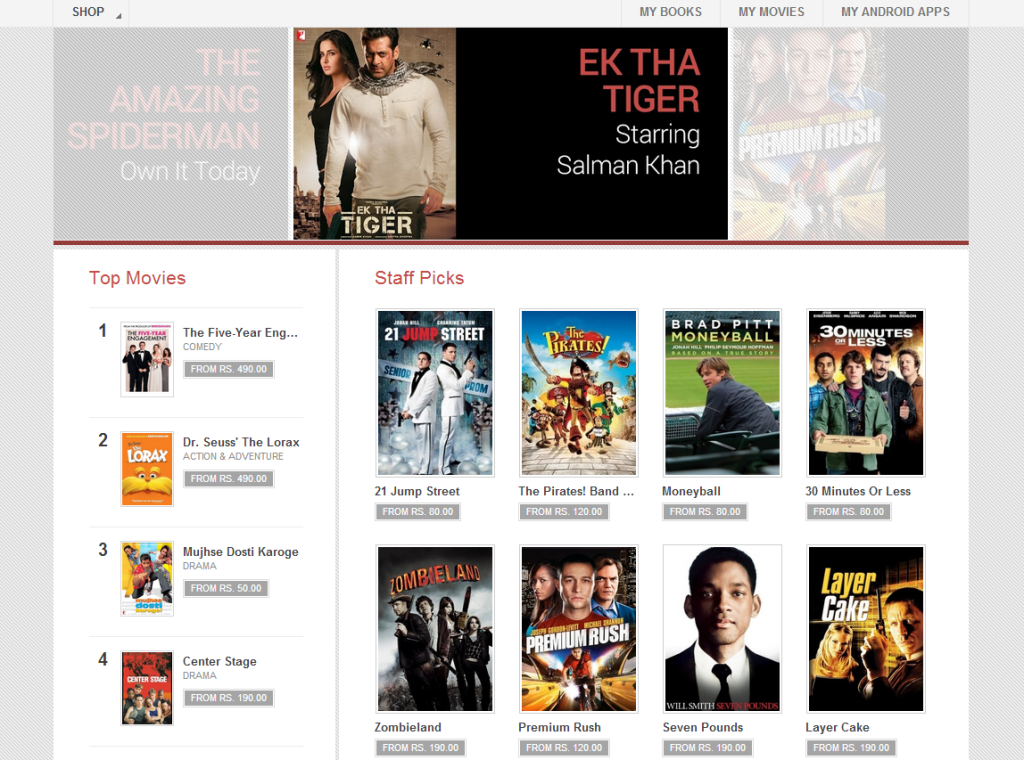 The movie collection seems pretty good for a start as far as Hollywood movies are concerned but still a fair amount of work needs to be done with Bollywood movies. Some of the top hits include The Amazing Spiderman, Ek Tha Tiger, Argo, The Hobbit: An Unexpected Journey. Some HD titles are also available. Prices can be slightly disappointing as the rates can be as low as Rs.50 for rent but as high as Rs.650 for buying, being on a higher side for the HD ones.
However, reaction of the Indian audience to this new move is still doubtful keeping in mind the new "Download n Watch" culture on a rise which costs absolutely nothing! Nevertheless Google's efforts towards the Indian market is very much appreciated.