The zombie wave seems to have finally reached India with three 'Indian' zombie movies set to hit the theatres in the coming months. So get ready for some desi brain-eating action. The most publicised of the three is, obviously, Saif Ali Khan's zomcom (zombie comedy) Go Goa Gone slated to be released in May. In the movie, three average guys and a girl chance upon Boris (Khan), a Russian zombie hunter in Goa and apparently hilarity ensues after that. The trailer is quite interesting and has become the talk of the cyber space. Should we expect a Michael Jackson's Thriller-style dance sequence?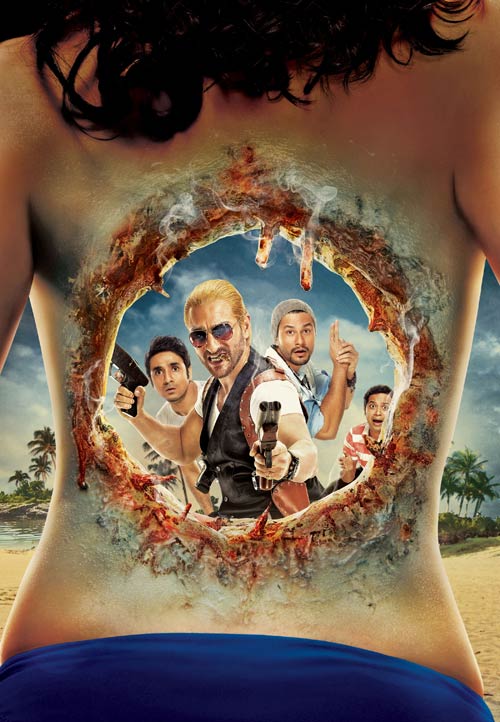 The next is Luke Kenny's Rise Of The Zombie which is a zombie origin film. Kenny plays the role of Neil Parker, a wildlife photographer with a dysfunctional marriage who gets transformed into a zombie. The movie is made on a pretty low budget with hardly any special effects, something that could make it a bit dull. It's scheduled for a release in April. Lastly, there's the highly anticipated The Dead 2 by the Ford brothers, which is a Hollywood movie set in India. The teaser released recently shows zombified Rajasthani people drifting in the desert. Pretty cool, eh! Though there are no dates out as of yet, we can definitely bank on an Indian release given the local backdrop.
If old-school slow-moving zombies are a bit too boring for you then you will have to wait a bit longer. The most expensive zombie horror movie ever made World War Z based on the novel of the same name by Max Brooks is going to hit the theatres in June. The movie starring Brad Pitt would definitely attract zombie-aficionados and common folk alike. Finally, season 3 of Game of Thrones, which has its own share of the undead or 'White Walkers' as they are called premiers coming 31 March, but Indian viewers will have to access it by 'other means' since it will be months before it gets aired here. With so much action up for grabs, it's going to be one gruesome and entertaining summer.