Online music service Gaana.com has floated version 4 of its mobile app. Available for Android and iOS users the updated edition packs features that give users of the Gaana app an immersive music experience with audio, video, lyrics and much more. A lot of bugs identified in previous versions have been taken care of. One of India's popular services in music, Gaana.com has a wide collection of songs in Hindi, English, Tamil, Telugu and 76 other languages.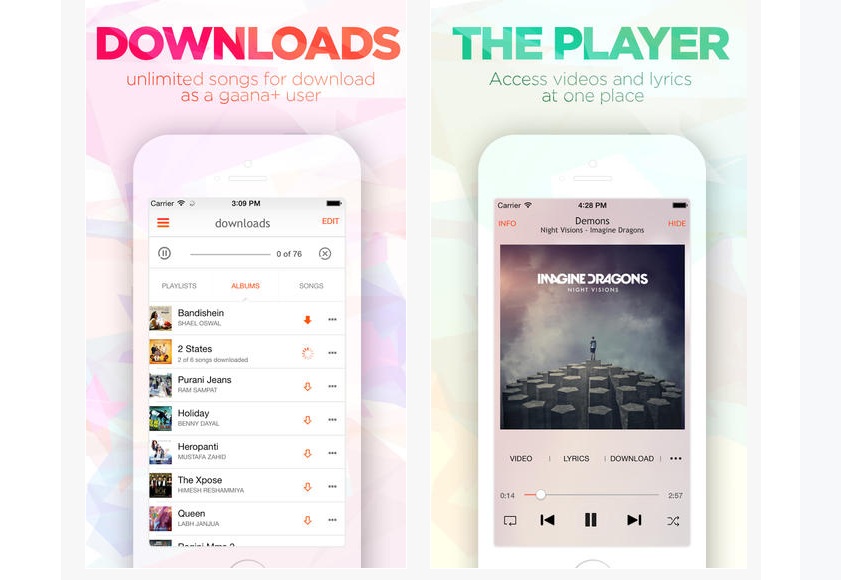 The new app instantly brings up the music video of a song being played. The grey coloured camera icon indicates the availability of video associated. So if available the app will play the video when the grey button is tapped. Not just this but a selection of popular music videos features on the homescreen.
Another feature is the integrated lyrics button which when tapped spews out words in sync with the song. The UI is easy, fresh and attractive. The music service has also introduced long term plans on Gaana plus. Subscription offers valid over 1, 3, 6 and 12 months are available. Songs can be downloaded on Gaana plus at low prices and with subscriptions you can enjoy discounts.
Commenting on the launch of the new avatar of Gaana's mobile app, Pawan Agarwal, Business Head at Gaana.com said the service was committed to providing its users with an immersive music experience that they love. According to him the new version will not only provide a complete music experience through songs, music videos and lyrics but also has features and an easy hassle free interface. Agarwal believes that the upgrade will help redefine the way people experience music on their mobile devices.
The App is supported by Android 2.2 and higher versions and iOS 6.0 and its higher versions.