Cast: Ajay Devgn, Tamannah, Paresh Rawal, Mahesh Manjrekar, Adhyayan Suman, Asrani Directed By: Sajid Khan [highlight]Overall Rating: 1/5[/highlight][divider]
"Main pehle hasaata hoon fir rulaata hoon"- This dialogue from the dim-witted Himmatwala is plain crap, for while the hasaana is next to negligible, the rulaana parts have been packed in aplenty. Sajid Khan's latest is a fine example of how screwing up an already screwed up film doesn't pop up an entertainer, definitely not when idiotic and absurd elements underline the very himmat of the film.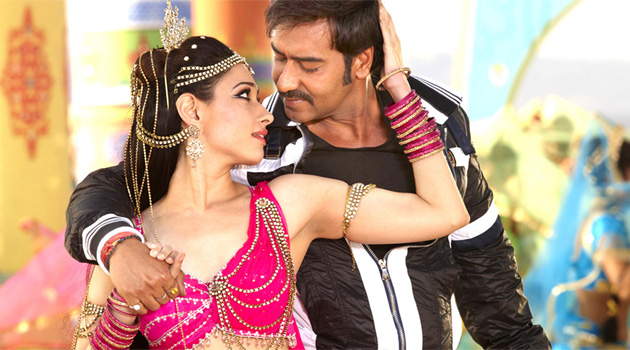 Ravi (Ajay Devgan) earns his bread and butter by being an action master at Michael Jaikishan's (Chunkey Pandey's) club in Mumbai. His roots claim him back to his birthplace- Rampur- where he quests for his grieving mother Savitri (Zareena Wahab) and sister (Leela Jumani), only to find them in dreadful conditions. Mother narrates her anguish to son, and son sets off to level scores with the unsparing landlord (Mahesh Manjrekar). Heavy melodrama follows. Sigh.
Now coming to the performances, it's Paresh Rawal as Narayan Das who shines among the copper crowd. Ajay Devgn has put his best foot forward, but the script is so degrading that even he shan't be able to float it up. Tamannah is good, and so is Mahesh Manjrekar. Adhyayan Suman disappoints. Sajid Khan disappoints even more. He's demanding an audience who've pissed grey matter completely out of their system, offering them outdated mindlessness in the name of entertainment. And pitifully enough, he does get his viewers. Double Sigh.
Do not waste your time, money and sense over this film. It's surely not worth it.
Section-wise rating below: