Google has rolled out an updated version of its popular Hangout. The version 2.1 of the app brings with it merged SMS and Hangout conversations, simpler contact list, an exclusive Hangout widget and as always improved performance. The update will be made available on Google's Play Store.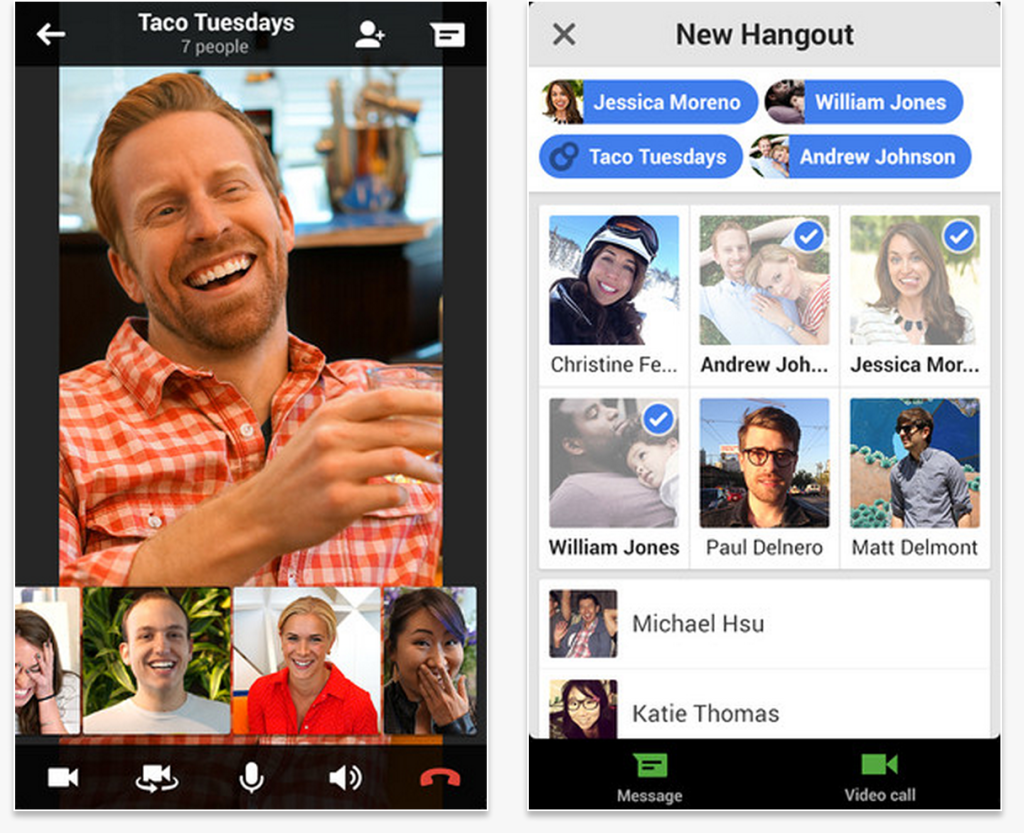 So text messages exchanged with someone can now be merged with conversations with the same person on Hangout. There's also a control that will allow users to choose their mode of messaging- SMS or Hangout. Also the message types are going to be different so you can easily identify if the reply to your message is a text or a reply via Hangout. Chats will go on uninterrupted even when you're off Hangout and conversations can be merged or unmerged as per will.
The update has also reformed the contact list. The contact list has now been sub-divided into two sections- one is the list of people you Hangout with while the other is the list of your regular contacts. Navigating between the two lists is also flexible and hence SMS can be used easily.
An exclusive Hangout widget will now adorn the homescreen for quick access. The update has also enhanced the quality of video calls. It has also improved SMS and MMS reliability says Google.