As Team Anna's fast enters 8th day, health of Arvind Kejriwal, Gopal Rai and several others have deteriorated. Anna joined the fasting fray late and it is his 4th day for compelling government to pass Jan Lokpal bill. Fasting has been effective way of agitation and it has proven that results can be achieved by doing it in an organised and large scale. But do these agitations have any clear cut formula, or what if government again invites to Team Anna for negotiations. The way forward has not been clearly defined by Team Anna.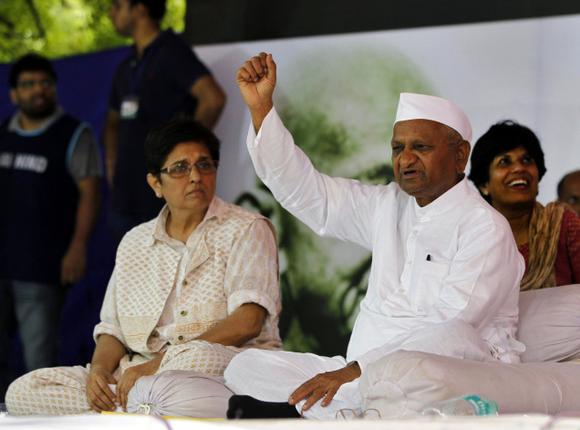 Traditionally fasting has been a very effective means in India. It finds it roots in non-violent way of struggle and was vastly used by Mahatma Gandhi in pre-independence era. It was not the only tool that Gandhi used to get his demands cleared. He used to negotiate with talks and would demonstrate in a way that fasting would be last step of his agitation. This is missing in this struggle. Fasting has been made the first and only way to put forward the demands and you cannot win the battle with only one weapon in your armory.
Negotiation is the key here. You just cannot sit and let the other party surrender. For such a deal to be successful a well chalked plan B must be in place. Moreover they are not getting the required support this time around the masses as in the August last year. Team Anna has also been in spot of bother for their protest against selective parties in scenario where every party has their contribution in corruption. They should oppose corruption and not a particular party sparing others.
The scuffle with the media has also given them some negative publicity or no publicity at all. The timely apology calmed the matter. The government will not relent this time because the cult following that Anna Hazare was getting all over India has not been the case this time around. Pressure has been applied and how the government reacts has to be seen. Until then, its fasting time for Team Anna in holy month of Ramzan and Shravan.