The day has arrived (finally!) when India opened its account in medal tally. The penance of Gagan Narang has finally paid off and he provided the highly elusive Olympic medal that was missing from his kitty. It was well earned for someone like him who has world record in that particular event. But what about others, didn't they deserve a medal, but in reality they haven't just been 'good enough' for this stage. At least that is what one can say from the current performance of the contingent. It is not only about the ones who have qualified for Olympics, but also about those who haven't been at this world spectacle.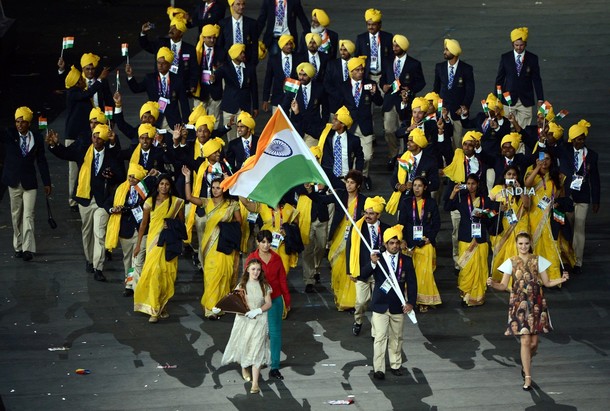 When will this scenario change? This query had been made many times, solutions had been suggested; seldom implemented and we still expect from our athletes to chip in some medals, who in spite of such apathy have been producing medals. They may be few and far between, but they affirm the grit of these humans. Why is this ignorance? The country with 1.2 billion people brings single digit medals at Olympics. Why are we not sporty enough?
China had same problem in early 70s and 80s. Their economy was booming, but to show their strength and human excellence at world stage you have to strike when whole world watches- The Olympics. They improved in sustainable way and today they are reaping medals. They were not born into sporting culture, but they did manage to make their system sporting friendly and currently are at pinnacle at podium finishes. How did they do that? Answer is simple- by their own way, strictly adhering to the need of the day and supporting athletes to help them endeavour at global events. Forget China, Australia with such a less population has been the consistent performer at world stage.
It will also be interesting to note the events Indians are participating. Shooting, Boxing, Wrestling and Archery are the events in which Indians are hopeful of winning a medal. Athletes of these sports have been produced from certain pockets of country, mainly north and north-east regions. They sporting culture has seemingly not seeped into the other areas of country. India is and always will be a cricket crazy nation. But for such humongous population our cricket team is also not performing up to the mark.
Clearly we have to improve from bottom-up approach and massive reforms are needed for this task. The sport as a career option has to be seriously given a thought by people and for this government has to provide serious incentives even at junior level. And ensure that they are not misused. We have a long way to go but surely massive efforts are needed to compete at global level. The need is urgent but as always don't expect it to be happening soon, until then, be optimistic and applause for athletes in London.