Facebook has acquired the exercise tracking app for iOS and Android 'Moves', announced the startup in a blog-post.The app allows people to gather data from their smartphone's accelerometer to track their physical activities. Moves' founders have stated that their existing team shall be joining Facebook to "work on building and improving their products and services", while Moves continues to function as a standalone entity – just like Facebook's running WhatsApp and Instagram. The terms of the deal were not revealed.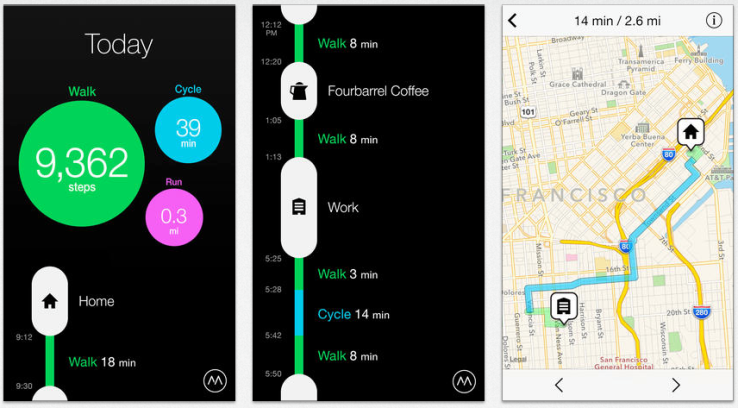 Facebook lately has acquired many a popular mobile applications (not to forget high-priced) – including Instagram, Oculus VR and WhatsApp. With Moves, it's entering the fitness app market where companies like Nike and FitBit have come and etched their mark. This acquisition could prove out beneficial for Facebook as Moves is app-only, and Nike has hinted towards exiting the hardware segment of the business. And fitness gadget is still at an infancy stage – it'll just grow from here. With Apple and Google working towards developing devices/platforms that better track user activity, one can safely bet that pretty soon they'll be trying to rule this market themselves.
Moves-maker ProtoGeo Oy,a Finnish company, stated in an announcement –
For those of you that use the Moves app – the Moves experience will continue to operate as a standalone app, and there are no plans to change that or commingle data with Facebook.
The news of this acquisition closely followed Facebook's first-quarter results yesterday, with registered profits that greatly surpassed analysts' expectations. Mobile undoubtedly brought in a big chunk of these. When CEO Mark Zuckerberg was asked about the several app Facebook is considering, he stated that there's "a full ecosystem of different ways that people want to share with different people."