Drowsiness has been one of the leading causes for car accidents. Hopefully it won't be anymore. Researchers have devised a new technology that will help keep a check on nodding drivers. Hans Van Dongen and Pia Forsman of the Washington State University (WSU) have come up with an inexpensive solution to measure a driver's drowsiness.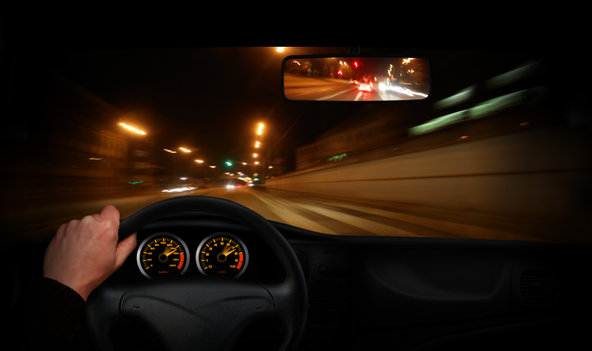 The technology monitors the movements of the steering wheel which are variable in drivers struggling with drowsiness. It's also more affordable and reliable compared to the video-based system that detects drowsy drivers. The video-based systems make use of cameras to check if the car is drifting out of its lane. According to Van Dongen, the technology is both expensive and cumbersome and doesn't well on roads that are curvy or covered with snow. Also in case the markers on the road are faded or missing, the system can't detect any drifts. So Van Dongen along with Forsman set to find out if there could be a better technique for measuring fatigue levels before they reached the critical mark and a crash became imminent.
"Our invention provides a solid basis for the development of an early detection system for moderate driver drowsiness. It could also be combined with existing systems to extend their functionality in detecting severe driver drowsiness," said Van Dongen.
Twenty-nine participants followed a simulated 10-day night shift program that spurred moderate levels of fatigue. This was assessed from their performance on an alertness test known as 'psychometer vigilance task' (PVT). On every night shift, participants took four sessions of 30-minutes each on a high-fidelity driving simulator that gathered useful data related to speed, steering and other important factors.
Data collected from steering wheel's variable position is used to determine the variability in position of lane. The Researchers' technique is inexpensive and utilizes parts that are easy to install inclusive of a sensor that keeps a track of the steering wheel's position.
The work was published in Accident Analysis and Prevention.