Low costing Aakast tablet manufacturer DataWind today announced the completion of the project after nearly two-and-a-half years, and stated that 1 lakh Aakash 2 tablets have been delivered to IIT-Bombay for a price of Rs 2,263/- (12 month warranty and accessories included). Not only has the company finish 1 lakh unit Aakash project, it even finished deliveries of its pre-paid backlog.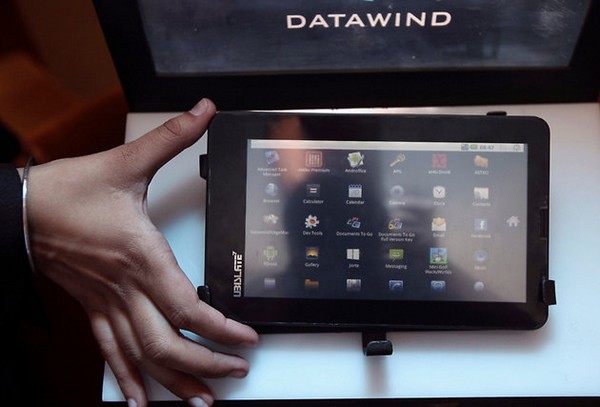 The UbiSlate 7Ci employs multi-touch projective capacitive touch screens, developed at Datawind's touch-screen manufacturing unit in Amritsar. Its power requirements are met by a Cortex A8-1Ghz processor, 512 MB RAM and 4GB flash memory (expendable upto 32GB via microSD). The Android 4.0 operating tablet even supports external 3G and EVDO data-cards/dongles for mobile broadband internet connectivity.
IIT-Bombay's open source lab has come up with several helpful applications to aid engineering students using the Aaksh 2- including 3-D modeling applications, C++ programming tools, distance learning and live assessment tools.