Hey Android, say hello to Cortana. A month back there was a news about Cortana coming to Android. Cortana which is a property of Microsft is similar to Google Now and Siri. Now an unofficial Beta version of the app is surfacing on internet, which is available in APK package. We successfully installed the app on our device (Android of course) and gave a test run. Here are our thoughts about Cortana for Android.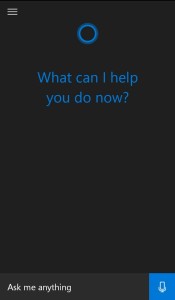 Advantages
1. Voice recognition- Oh! Boy it seriously catches your voice good and the error was negligible.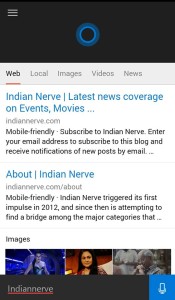 2. It comes with an option called "Note Book", which follows the similar lines of Google cards, the following options seen in the image below can be set in main screen. And you see these cards according to your priorities . You can also disable these in settings.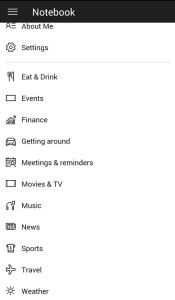 3. Remainder- I need it every time. This one too works flawless and you would get a good feedback even when the application is not switched on. The app runs in background and notifies your remainders.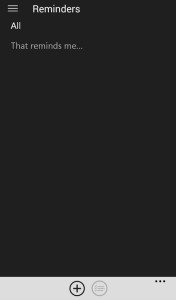 4. The interface is neat and easy to navigate.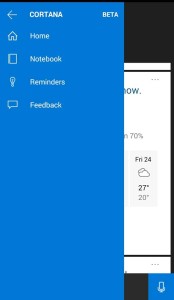 Disadvantages
1. App still in Beta stage and not available officially.
2. No Widget available.
3. You cannot assign any key/ button to open the app.
4. Every time in the app you need to tap on mike-look-alike button for your queries, that means conversational search doesn't work. Siri wins.
There is a room for improvement. Since the official/ final version of app is different we can expect even more polished package. This app would be officially released with Windows 10.