Cast: Rani Mukherji, Randeep Hooda, Ranveer Shorey, Nawazuddin Siddiqui, Katrina Kaif Directed By: Karan Johar, Dibakar Banerjee, Zoya Akhtar, Anurag Kashyap Overall Rating: 3/5
A tribute has a tendency to go overboard, in simplification and romanticization. Bombay Talkies, a union of four shorts by directors Karan Johar, Dibakar Banerjee, Zoya Akhtar and Anurag Kashyap does exactly the same, offering a typecast tribute toasting 100 years of Indian Cinema. But having said that, the stories are fantastic and do ripple an emotional wave.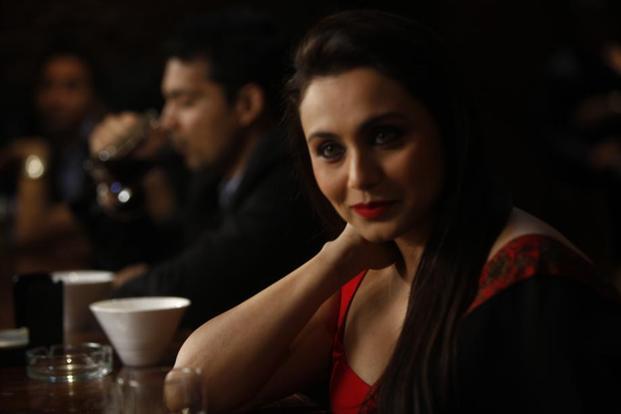 Karan Johar's story revolves around an editor Gayatri (Rani Mukherji) who's married to a TV news anchor Dev (Randeep Hooda), sans any intimacy. A young gay intern Avinash (Saqib Saleem) enters their life and their marriage goes for a toss.
Dibaker Banerjee pitches in next with his Satyajit Ray adaptation of a frustrated actor-cum-dreamer Purandhar (Nawazuddin Siddiqui) who resides in a chawl and who wants to be a hero for his daughter, if not for anyone else. An emu  makes way its in his chawl, who reminds him of is failed ventures but stays with him as a pet. Soon, a nomination for an extra's role makes him question his aspirations.
Zoya Akhtar's lead is a small boy who likes to doll up. He idolizes Katrina Kaif and wants to dance on her songs, but his father (Ranveer Shorey) would prefer him acting his gender and taking up football or cricket over lehengas and lipsticks.
Finally comes Anurag Kashyap's story, where a boy from Allahabad (Vineet Kumar Singh) is dwelling in front of Pratiksha to fulfill his aging father's last wish- to have Bollywood hero Amitabh Bachchan taste his morabba. Pratiksha stands tall as a metaphorical structure of wishes and desires. The Bachchan song just adds to the madness.
The actors play out their parts wonderfully well, with Nawaz being my pick for 'the best performer'. Amit Trivedi's music plays out beautifully between the narratives. It's the promotional video at the last including all Bollywood stars that dampens whatever spirits the film had lifted- a total waste for end-credits. All in all, this movie is everything a tribute should have, but a little bit more of heart would've been just prefect.