Cast: John Abraham, Manoj Bajpayee, Anil Kapoor, Sonu Sood, Tusshar Kapoor, Kangana Ranaut Director: Sanjay Gupta Overall Rating: 3.5/5
Shootout of Wadala is one trigger-friendly affair. While Sanjay Gupta transplants the complete soul of author S Hussain Zaidi's book-'Dongri To Dubai- 6 Decades Of The Mumbai Mafia' into his film, he makes sure to incorporate enough fictional ingredients to save this film from being just a documentary on the 'first ever encounter in Mumbai'.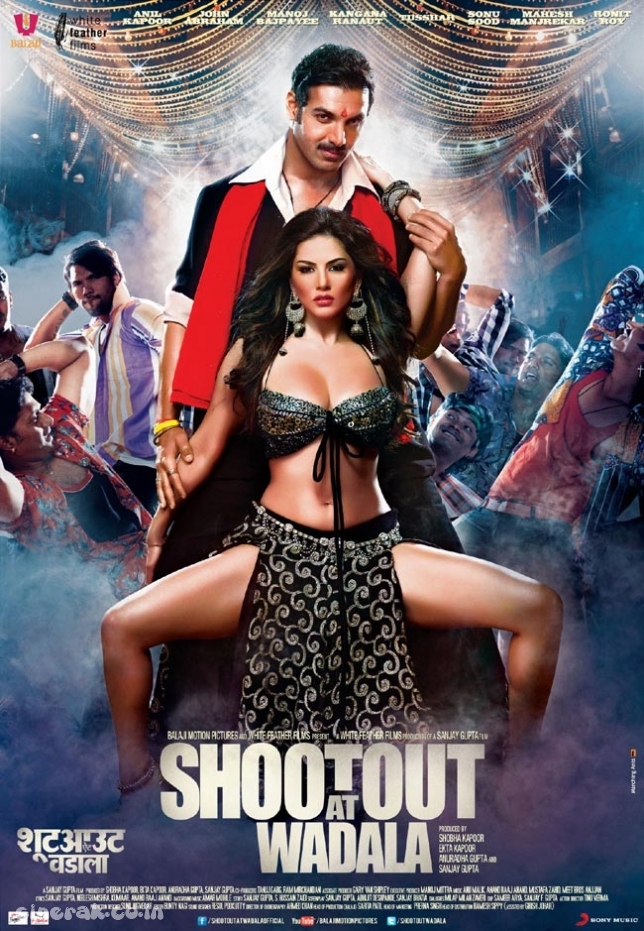 The film stains blood with the very first scene. College student Manya (John Abraham) is charged for murder and faces life imprisonment. But prison break happens, and Manya Surve comes back to Mumbai to start up his own gang- the first Hindu gang in the maximum city. With true love from Vidya (Kangana Ranaut), hot pursuit from tough cop Aafaque Bagraan (Anil Kapoor) and dense opposition from the Kaskar brothers, Zubair (Manoj Bajpayee) and Dilawar (Sonu Sood)- how Manya quakes up the Mumbai Mafia earth is what the story set in the 1970s and 1980s is all about.
John Abraham enjoys the maximum screen time and a wide spectrum of emotions to portray. This has to be his most ambitious project till date, and he's managed to pull it well, though not smoothly. Venting out emotions was always a tough task for him. Anil Kapoor as the encounter specialist is splendid. But it's the Manoj Bajpayee and Sonu Soon brother pair stealing away the show with their brilliant performances. Tussha Kapoor and Siddanth Kapoor are decent in their respective roles. Ronit Roy and Jackie Shroff in their short appearances are good.
Now apart from the script and acts, it's Milap Zaveri's dialogues that engage, entertain and blow our minds out. Dimming the bullet-fired lights are the item numbers- 3, to be exact- and the film would've had a better impact without them. These songs are useless and just eat up precious screen time. Editing is loose and deflates what could have been a power-packed narrative. Leaving these hiccups, the film is a devil's delight. But those who ask, yes, the book's way better than its cinematic adaptation.
Section-wise review below: