While Audi did update it R8 lineup recently in India, the V10 Plus model did not make the cut. But the German manufacturer has now confirmed that they'll be launching the V10 Plus on the 4th of April this year, and it's even considering launching the Plus version at the Buddh International Circuit.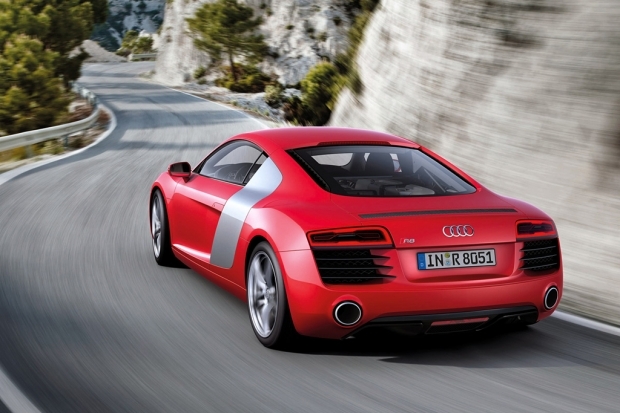 The Audi R8 V10 Plus derives power of the very same 5.2-liter Lamborghini sourced V10 engine, the same engine that has been mounted on the R8 Spyder and the R8 V10 Coupe. But in R10 V10 Plus, the engine has been tuned to offer 550 bhp power and not 525 bhp. Even torque moves higher to 540 Nm from 530 Nm, and this is transmitted to all four wheels by employing the quattro technology and a 7-speed S Tronic gearbox. The R8 Plus completes the 0-100 km/h bracket in 3.5 seconds, and can accomplish a maximum of 317 km/h, 3 km/h faster than its regular V10 version. Also, R8 V10 Plus is Audi's quickest production car to be made.
While the international price of the R8 V10 Plus is about INR 13.02 lakhs more than V10 Coupe. Details of the Indian pricing is yet to be known.
Keep watching this space for more details.