German luxury carmaker Audi has announced its plans to launch about ten new models in 2015 in India as it aims to further better its position in the country. The company at present has 17 models for sale in the country, and recently launched its compact convertible Audi A3 Cabriolet in the Indian market for a price of Rs 44.75 lakh (ex-showroom Delhi).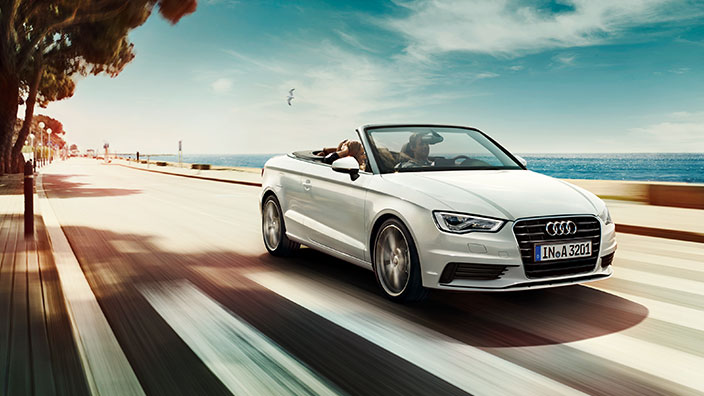 The 4-seater two-door convertible, which was first exhibited at the 2014 Delhi Auto Expo where it received an overwhelming response, has a soft fabric top hood which opens and closes within 18 seconds, up to a speed of 50km/h. Powered by a 1.8 TFSI petrol engine with a seven-speed S tronic transmission, the car goes from 0 to 100 km/h in 7.8 seconds and reaches a top speed of 242 km/h.
Audi India head Joe King termed 2014 as the company's best year in India yet, having already surpassed last year's sales figures and further growing. In 2013, Audi traded 10,002 models, and became the first luxury car company to cross the 10k mark in India. With this reception, investing in India with 10 new models come 2015 definitely makes sense.