Operating System giant Microsoft, will now accept Bitcoin online for trading off its digital products. Bitcoin is basically a software based online payment system, can be broadly called as virtual currency and is widely used for internet transactions. Microsoft users, only in USA for now, can fund their Microsoft/Live account of Xbox live accounts using Bitcoins at the current exchange rate. The funded amount could be later traded off with Microsoft's products such as games, applications for Windows Phone, Xbox or even Windows operating system.
Microsoft is partnering with Bitcoin payment processor Bitpay to accept the crypto-currency. Once Microsoft starts accepting Bitcoin worldwide, there will be great reductions in transactional hiccups. With $86.63 billion annual revenue and $172.38 billion of total assets, Microsoft is the new largest company in the world to accept Bitcoin.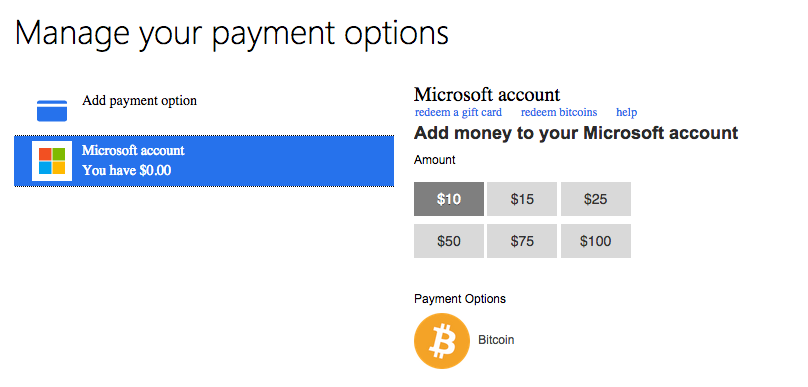 If Mr. Tony Gallippi,Co-founder, Bitpay, is to be believed, this move will help Microsoft on an international scale my making international payment processing much more convenient. 'Microsoft is a big company, people are using their products and operating system in many parts of the world that don't have credit card penetration. It's difficult for many consumers to actually be able to put money in their Microsoft accounts.' he added.
As per Mr. Gallopi, Microsoft's interest in Bitcoin came from its CEO, Satya Nadella, who himself is a Bitcoin Fan. Talking about the technicalities he said, 'It will not require much work on Microsoft's part to get this working, a maximum of about two weeks will be enough to work out all the technical details.'
Rival computer software firm Apple Computer Corporation has been pioneering Bitcoin acceptance for the purposes of purchasing apps from its Appstore over recent months. Now Microsoft seems to follow the same lines, but as of now, it is taking it as an initial experiment and will be using it to see what kind of usage it generates. If successful, Microsoft could roll it out possibly to Skype with its credit system for making calls or even physical Microsoft Stores one day.