One of the topmost names in Personal Computers, Asus, recently made foray in to the Indian market with its Zenfone series of smartphones. The all new series starts form Rs. 5999 and goes up to Rs. 16999 accumulating three smartphones in it. The newbies will directly compete against Moto G, Lumia 630, HTC Desire and Samsung's Duos. We will take a look at all these phones accordingly.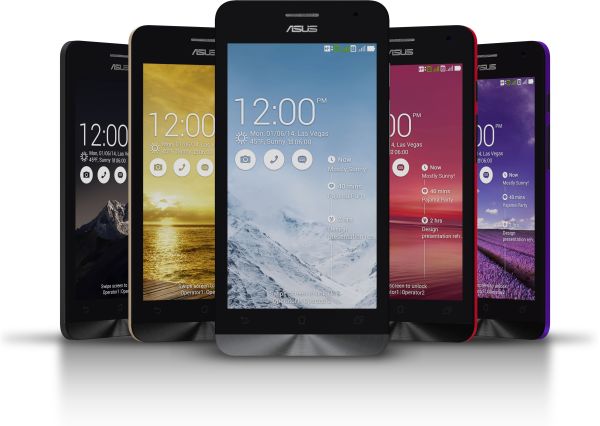 The cheapest model in the series is Zenfone 4, priced at Rs. 5999, the smartphone fits a 4-inch screen display with 480 X 800 pixel of resolution. A slightly bigger variant is also available with 4.5-inch screen size having resolution of 480 x 854 pixels. Both the variants differ with specs also, the 4.5-inch variant includes an 8 megapixel camera, runs on Android's 4.4.2 (Kitkat) version of OS and fits a 1750 mAh battery in it, while the smaller variant includes a 5 megapixel snapper, runs on Android's 4.3 (JellyBean) version of OS and packs a 1600 mAh battery in it. Both the phones are powered by 1.2GHz dual-core Intel Atom Z2520 processor along with 1GB of RAM, having internal memory of 8GB, the smartphones can store data up to 64GB by using a microSD card.
The second device in the series is named as Zenfone 5, a comparatively serious contender against offerings from Samsung and Sony, and is priced at Rs.9999. As the name suggest, it features a 5-inch HD IPS display with Gorilla glass. The phone derives its power from a 1.6GHz dual-core Intel Atom Z2560 processor with Hyper-Threading technology coupled with a 2GB RAM.  The device runs on Android's 4.3 (Jellybean) version of OS, which could have been a 4.4 (Kitkat). It fits 2 cameras; one on the back is of 8 megapixel capacity along with LED flash while the front one is a 2 megapixel snapper. The smartphone gets its juice from a 2110 mAh battery. And on the same lines, this phone is also capable of storing the data up to 8GB and can expand its capacity via a microSD card. Though the company is willing to launch 16GB variant of Zenfone 5, but its price is still not revealed.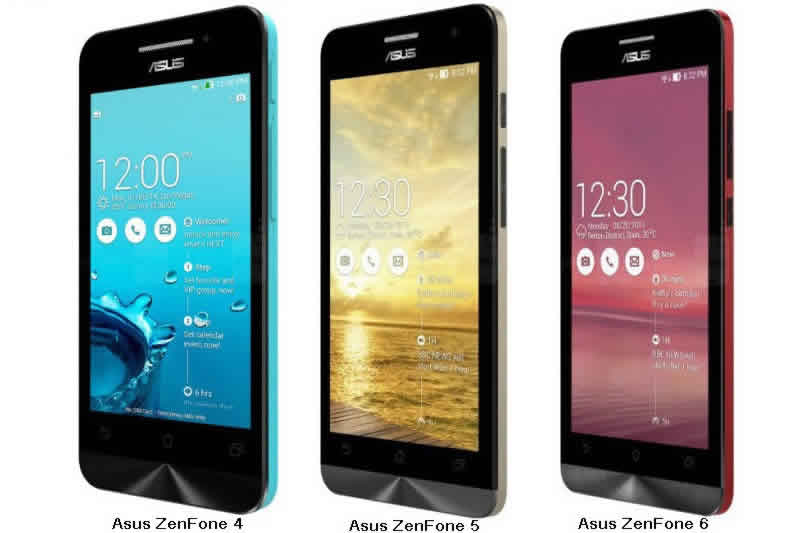 The biggest model in this series is Zenfone 6, with a price tag of Rs. 16999, the phone comes with highest of all, 16GB internal memory. It's a 6-inch phablet operating on Android 4.3 (Jelly Bean) operating system and is powered by a 1.6GHz dual-core Intel Atom Z2560 chipset processor coupled with 2GB of RAM. This phablet has a 13MP camera with LED flash on the back and a 2MP camera in front and packs a 3,300mAh battery in it. ZenFone 6 can expand its storage up to 64GB via a microSD card.
Asus promised to for a updation to current 4.2 (Jelly Bean) based phones. This was probably the major step company had taken, announcing a complete new series of smartphones on a single day. In returns, it is quite obvious that company will be expecting to grab major stake in Indian smartphones market in the years to come.