Telecommunications giant AirTel has embraced Government's proposition to start 'free roaming'. The decision by AirTel has made it the first teleco to provide this service. The offer is available to prepaid customers only who are required to pay a charge of Rs.5 per day.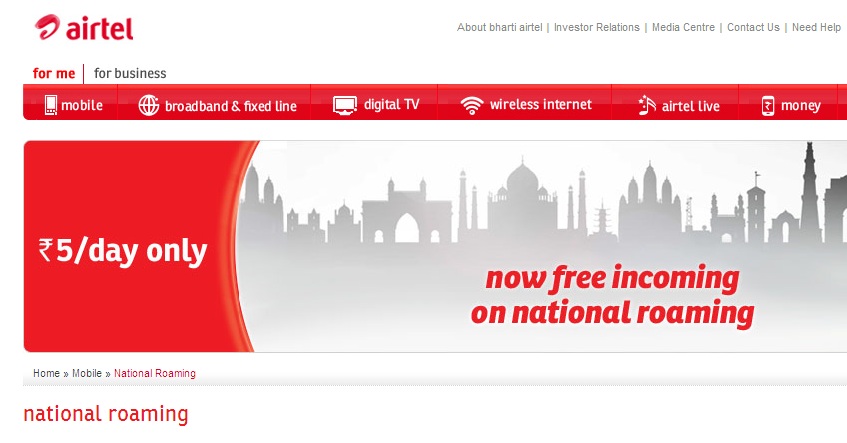 With Airtel having set the ball rolling other players in the arena are expected to follow the suit. It is speculated that other telecom majors also may take a decision in this regard and come out with their schemes in a day or two.
Earlier, the Telecom Regulatory Authority Of India (TRAI) had ordered all service providers to allow free roaming for a fixed charge with effect from July 1.  The orders were given in accordance with the New Telecom Policy(NTP)-2012 to realize Government's idea of 'One Nation, One Circle'.
AirTel has introduced two prepaid plans for its customers. At Rs.5 per day subscribers can receive incoming calls when on national roaming for free while outgoing calls can be made at 1.5 paise per second. The plan stands valid for a day only. The other plan at Rs.79 allows calling at 1.5 paise per second in both home circle as well as when on roaming, incoming calls free of course. Validity of this plan is 30 days.