MapmyIndia has launched a free new people tracking app for Android mobile phones called MapMyIndia Locate, which lets users track friends, family, staff or anyone for that matter, and that too in real time. Users can at a time track maximum three people, who shall have approved your tracking request and have the MapMyIndia Locate app installed on their handsets. Now whether more than three people could be tracked in exchange for a fee is not clear yet. The check-ins can be done manually by the user, or the app automatically updates locations every 500 meters and displays it as an auto-check-in. Based on availability, the app makes use of GPS, Wi-Fi or cell tower triangulation to trace the location, so it shall be functional even on mobiles that don't have GPS connectivity. In case data connectivity is inaccessible, the app caches the location at equal time intervals and updates the location as soon as the data connection is made available.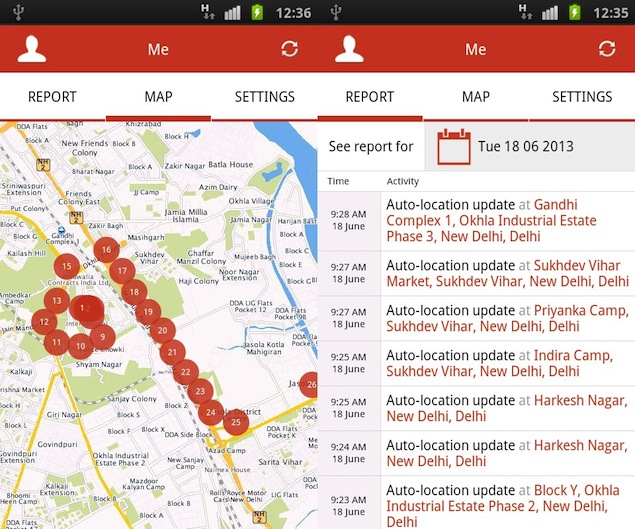 An online dashboard displays the location of your own phone along with the friends or family members you've added. The app and this online dashboard contain detailed reports of people's locations for the 5 previous days with precise date, time and location. If say your friend is tracking you, then you have the privileges to set the time and days when you wish to be tracked, thus safeguarding your own privacy.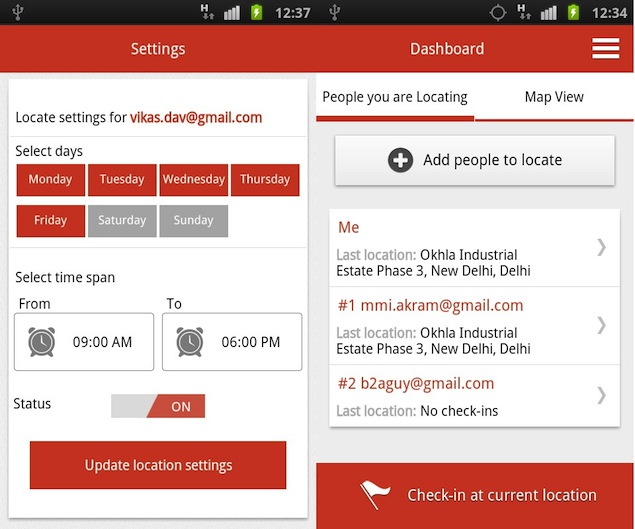 Stating over the launch, Rakesh Verma, Managing Director of MapmyIndia said-
We are always anxious about our loved ones, such are the times we live in. There is speed, technology and more, but the safety of our friends and family always is a primary concern. Locate is an initiative that addresses the safety and security need of individuals and institutions. I feel that they would be immensely comforted knowing that their friends, family and staff are safe.
The app could be downloaded for free on devices running Android 2.2 Froyo or higher from Google Play.