After announcing its partnership with Government of Punjab last year, Indian Telecom Giant, Bharti Airtel is up with the 4G LTE network in Ludhiyana, making it first city in India to experience this electrifying Internet browsing speed. The company is providing the service in its 4g Dongles, WiFi routers, and few mobile phones which include Apple's iPhone 5S (models A1530 & A1518) and 5C (models A1529 & A1516) along with Xolo LT 900 and LG G2 (model D802T).
Customers using iPhone 5S or 5C can directly experience 4G services just by inserting a 4G SIM or USIM (Universal SIM) which will cost Rs 49 and selecting a suitable plan according to their usage, which surprisingly starts from just Rs 100. One can also go for a 4G dongle or a WiFi CPE which will cost Rs 1500 and 2500 respectively along with a free USIM. Customers with heavy data usage can opt for Rs 999 plan (Postpaid users) and Rs. 995 Plan (Prepaid users) which offers 10 GB of 4G data usage.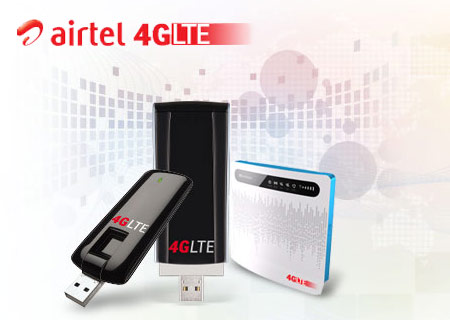 If we talk about the capabilities of 4G technologies, it can play high definition videos with zero buffering, download almost 10 movies in less than 30 minutes, upload around 100 photos on less than 5 minutes and can also connect multiple devices without having any speed constraint. The company have organised special DEMO zones in Airtel's office and customer outlets across the city.
As per the word from Manu Sood, Hub-CEO, Upper north, Bharti Airtel India, 'This much awaited 4G service will fulfil the huge market requirement and will let the customers experience world class 4G technology – the most advanced wireless broadband experience available across the globe today, matching their internet experience with the rest of the world.' 'As a brand Airtel is committed to enriching the lives of millions and invite our data savvy customers in the city to enjoy this world class data experience which we are offering at unbeatable prices', he added.