The official trailer of Total Siyapaa starring Ali Zafar and Yami Gautam has been released. The film is a romantic comedy dealing with the romance between an Indian girl and a Pakistani boy, and the families' reaction to this relationship. Neeraj Pandey, who's helmed hits like 'A Wednesday' and 'Special 26' is the film's writer, while this film has been directed by E Niwas. When asked why he did not direct the film himself, Neeraj replied- "We found a better director for this subject, which is the reason we summoned upon E. Niwas. He had delivered exactly what we wanted." the director is pretty confident that the content shall stand out as the USP of this film.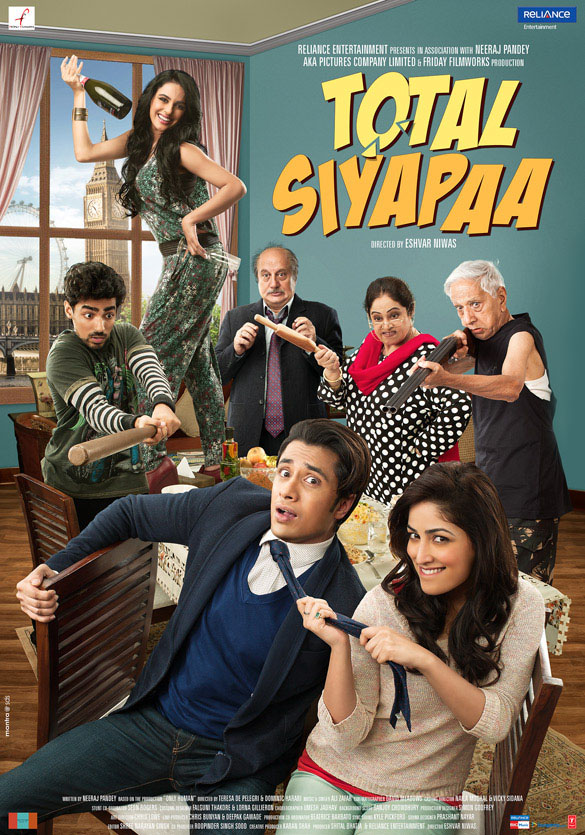 Apart from Ali Zafar and Yami Gautam, Total Siyapaa has Anupam Kher and Kirron Kher in leading roles. Produced by Relaince Entertainment, AKA Pictures and Friday Filmworks, the film is slated for release on January 31, 2014.
Watch the trailer here:
In case you liked this trailer here that highlights an India-Pakistan relationship, you would probably love Google's latest heart-warming ad 'Reunion' that rekindles India-Pakistan friendship.