There's an instance in the film where Mahendra Singh Dhoni lands himself a job as a Ticket Collector in the Railways, and is driven by a friend to the collectors' quarters when he observes many row-houses and in awe asks if one of these was to be his residence. With 'no' for a response, he's taken to his assigned quarter that is established right behind these row-houses, much smaller, but still with enough room. It's quite big, observes Dhoni, until the friend replies that this area won't seem as big when he shares it with three other colleagues. Dhoni comes to terms with his expectations.
Why this scene stands relevant, you ask? For everytime an ordinary man has dared to expect anything greater from life, realists have chained him to ground.
Dhoni breaks these shackles and takes flight.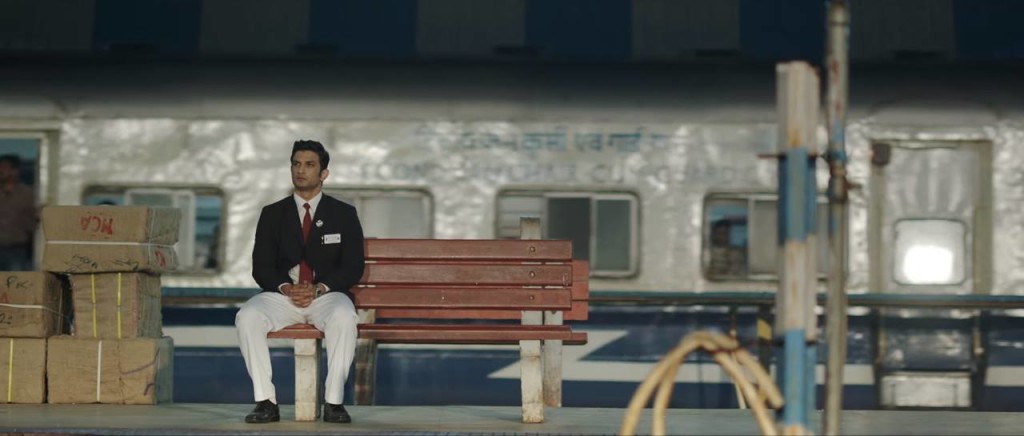 The film MS Dhoni has a wonderful small-town middle-class setting, where in 1981, a pump operator Paan Singh Dhoni (Anupam Kher) is eagerly waiting outside the maternity ward for the birth of his second child, this time hopefully a son. His prayers stand answered. Fast forward a few years, a teacher discovers this young boy practising football, and tries to interest him in the game of cricket. The boy is hooked, and rest is history.
The film introduces us to the many people who believed in Dhoni's potential and fought his fight as if it were their own. His friends, his teachers, an owner of a sports shop – all unite to achieve Dhoni's dream of becoming a cricketer.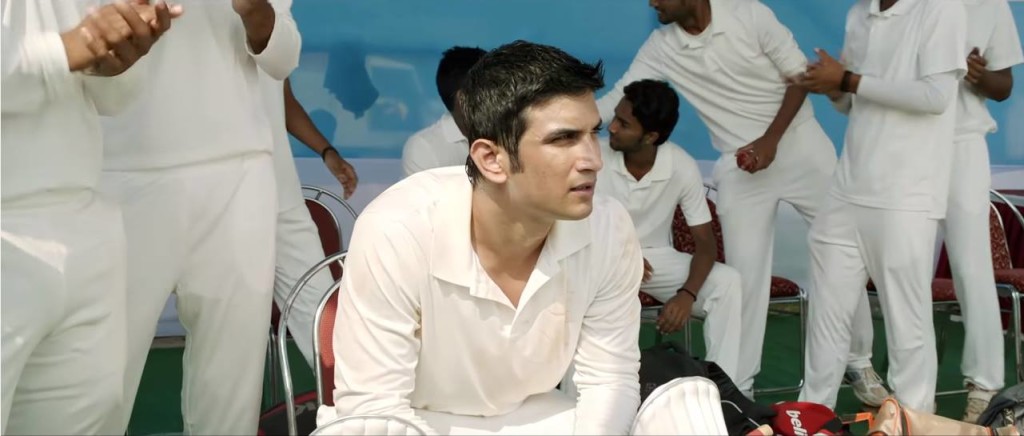 Sushant Singh Rajput has imitated Dhoni very well. Not only his mannerisms, but he was also able to recreate the sportsman's signature helicopter shots with elan. CGI was put to good use. What was noteworthy was that Sushant's face was masked seamlessly over Dhoni's in the actual video footages, the expressions duly reproduced by the actor. Anupam Kher as Daddy Dhoni was amazing, and his quips while watching his son play on-screen made good humor. Rajesh Sharma plays the teacher who first discovered Dhoni's potential and pushed him further to pursue the sport. Another exceptional performance here.
Apart from Anupam Kher, we see yet another Neeraj Pandey regular in Mukesh Bhatt, who along with Brijendra Kala shares a few very interesting Hindi commentary sessions. They've explicated several matches together, and their stance ends up in the following lines-
Commentator 1: "Kya lagta hai aapko ye decision ke baare me? Sahi ya galat?"
Commentator 2: "Ye toh match ke baad hi pata chalega."
Life is unsure.
Another brilliant insertion of comedy in this film was when Rajesh Sharma and his wife shop vegetables and fish in the market. The man is in a state of urgency, and his wife starts bargaining with the shopkeeper, and won't leave until she bags the desired deal.
I wasn't particularly fond of the music used in the film. They could've underwent editorial scissors as they added no value to the story. Same treatment could've been recommended to the two romantic arcs in the story.
At three hours, the film covered many aspects of Dhoni's life and career, but there are a few things that I believe would have made the watch really interesting – the conflicts he might have encountered when he was named captain over other senior players, tense match situations where Captain Cool strategizes and executes these strategies on and off the field, his verbal interaction with other team members, and not just with the selection committee. As a film, I loved how the story panned out, how the character and his heroism were explored, but it falls short on many accounts that I'd have expected the makers to include here.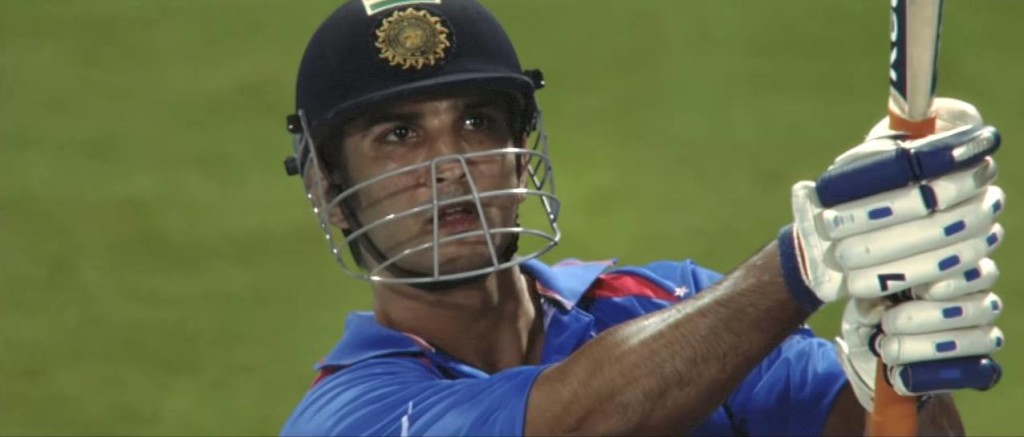 As far as the directorial duties are concerned – Neeraj Pandey* (not out). He's one of the most unique and original voices in Bollywood at present, and I can't wait to see what he comes out with next.
Overall Review: 3.5/5