"The Attacks Of 26/11"- Ram Gopal Verma's upcoming film that promises to shed some more light on the ghastly events on the worst terrorist trauma our nation ever faced through, is out with the first seven minutes of the movie already put up on the web. The movie was filmed after extensive research and quite many interviews with the policemen, and Ramu believes that though the "what" of the event is known to all, the "how" part is still a question for many, and this film is supposed to answer that very same question.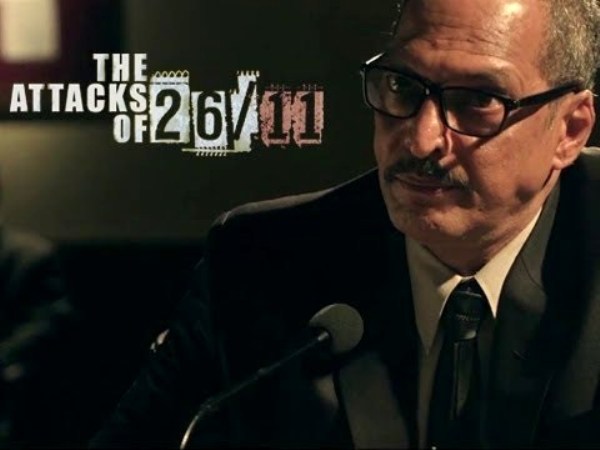 This film will get its audience, no doubt, but what remains to be seen is whether the sequences shown in the movie open up some old wounds of 26th November 2008, with the first look of the film released so close to the date of event four years before. Even with justice delivered by hanging the main accused- Ajmal Kasab- a revision of the events is indeed asking a lot for the kith and kin of the deceased, even though it's meant to be a tribute.
The film stars Nana Patekar in a key role. The release date of the movie is yet to be known.
Do catch the clip here: