*CLAP* and yes the magic has yet again begun! It's Sridevi welcoming the nostalgia herself. "Hawaa Hawaai", another predictable masterpiece by our very own emo-tell-tale man, Amole Gupte, after "Stanley Ka Dabba" and his creative direction in the remarkable- "Taare Zameen Par".
Very ceremoniously, Sridevi took the honor to unveil the Official Trailer of the movie yesterday. She has been the ballerina of her time in the Indian Cinema, making a mark of her own especially with her performance to this clumsy, funny yet enticing song from Mr. India (the then, a blockbuster hit!).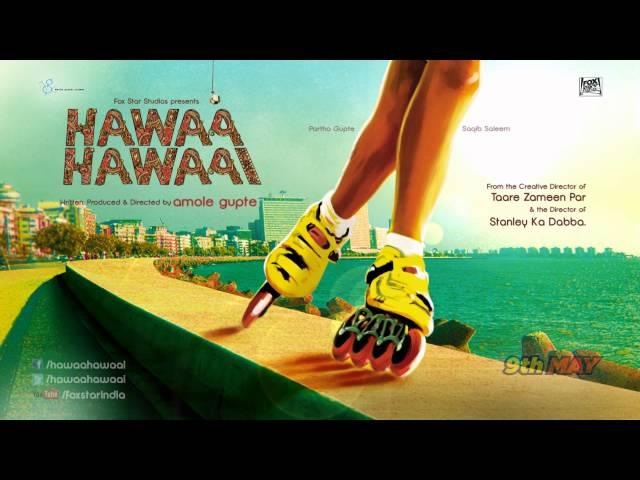 Though the trailer is all set to grab your mood the other way round, because oh yes, it's an Amol Gupte movie. Very much to expect, and least to neglect, the title itself claims to be an inspiration. Amole's son Partho Gupte is a crucial part of the film playing a quintessential role in it. To let the dreams flow, and to let you flow towards the dream, has entirely different definitions. And Amole Gupte has taken a challenge yet again to spell it, in his own way. With people like Saqib Saleem in the lead role  "Hawaa Hawaai" is all set to release on 9th May. Be ready with your box of popcorns!
Watch the official Hawaa Hawaai trailer here –