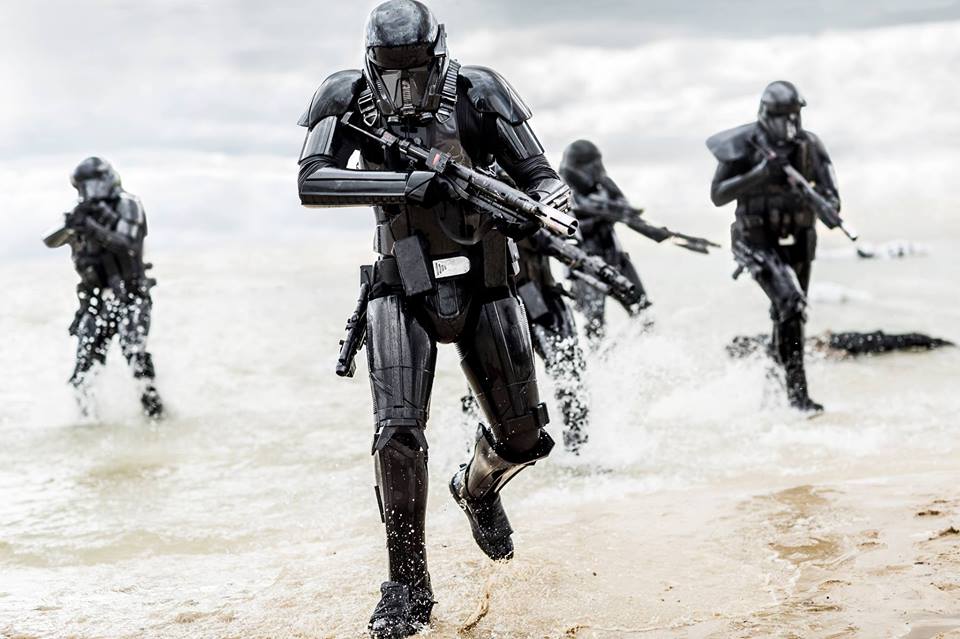 It has been a glorious start to the Star Wars Celebration: Convention at London, a 3 day festival celebrating all things about 'A Galaxy far, far away' that we love so much.
First up, we have some exclusive Behind the scenes of 'Rogue One: A Star Wars Story'. From the looks of it they are hammering down the fact that it'll be tonally dark and heavy on the use of practical sets and effects. A plethora of new characters are introduced, including a better look at some new Droids, all kinds of Stormtroopers and a better look at the main cast.
With an all star cast starring Felicity Jones, Diego Luna, Riz Ahmed, Ben Mendelsohn, Donnie Yen, Jiang Wen, Forest Whitaker, Mads Mikkelsen and Alan Tudyk. Rogue One will be released on December 16, 2016.