Wikipad folks have announced an MFi (Made for iPhone/iPad) version of their popular Gamevice Android gamepad for Apple iPad Mini. Launching later in 2014, users can sign-up to get complete updates regarding the product's development at the dedicated Gamevice website. As for the pricing or the exact release date, no official word is out yet, but many images of the device as well as its technical specifications have been made available. This Gamevice announcement comes exactly a week following the Electronic Entertainment Expo, where several new iOS controllers were revealed. And with this high-volume introduction, there were rumors following the gaming abilities of the next-gen Apple TV, where some are speculating that Apple shall develop a major console gaming environment with iOS gaming controllers, a set-top box and App Store. A force that shall definitely reshape the gaming industry as we know it.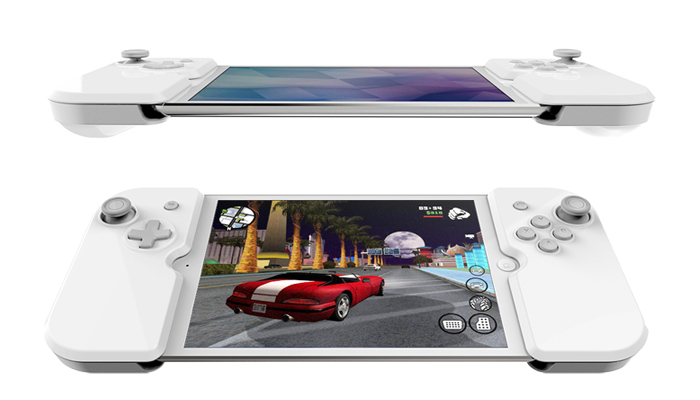 The Gamevice accessory enjoys a form-fitting design that beautifully houses the iPad mini, and shall offer iPad mini gamers dual analog joysticks, a D-pad (or directional pad), four buttons (+two shoulder bumper buttons on the other side), two triggers, and some optional keys on the device. The Gamevice is compatible with all iOS games featuring controller support, and currently the likes include gaming titles Limbo, The Walking Dead, and Star Wars: Knights of the Old Republic.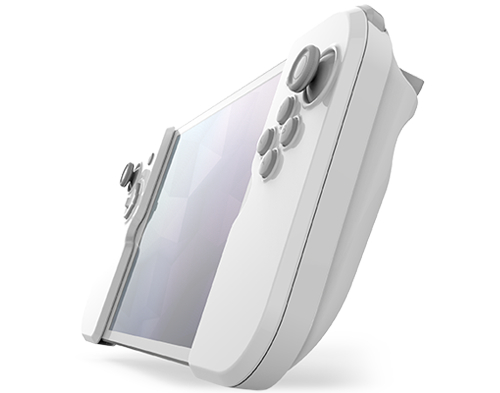 Wikipad's Gamevice shall function with any iOS app that supports Apple's MFi gamepad standards, i.e., it could be used with hundreds of platformers, shooters, racing games, etc.
For more update, you may visit the Gamevice website here.