Religion has actually convinced people, that there's an invisible man living in the sky who watches everything you do, every minute of every day. And the invisible man has a special list of ten things he does not want you to do. And if you do any of these ten things, he has a special place, full of fire and smoke and burning and torture and anguish, where he will send you to live and suffer and burn and choke and scream and cry forever and ever 'til the end of time!

But He loves you. He loves you, and He needs money! He always needs money! He's all-powerful, all-perfect, all-knowing, and all-wise, somehow just can't handle money!
—George Carlin
Philosophy
The reason I started this review with the above quote is to set the tone of the story of P.K correct and that quote by George Carlin sums up everything conveniently.
Religion is a tricky and sensitive topic and more than often is the reason behind majority of violence in the world.People are too touchy when it comes to their belief system based on their assumptions and not facts but ignorant of the realities of the world,which is based on hard truth.People divide themselves into groups to worship the same being in different avatars and follow customs that clash with each other creating distinction and hatred among the groups.Then what purpose does religion serve?People fight wars to protect their religion and to protect their god, but does the being who created this vast multiverse actually even need protection from a small faction of people who also worship it but in a different avatar.Then is fighting for religion even necessary when ultimately people worship the one who created.
God created us united,we created religion and divided ourselves.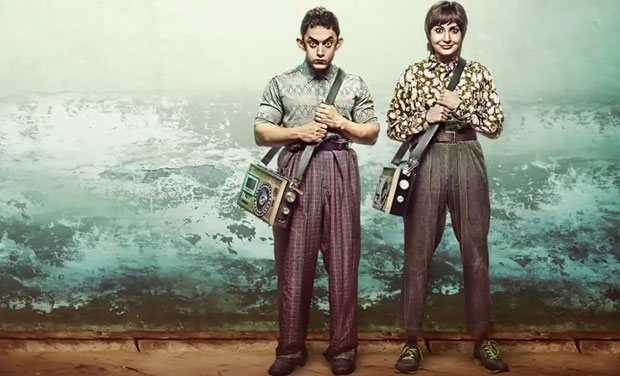 Story
P.K revolves around a 'Forrest Gump' like innocent character who is nameless but is referred as 'Peekay' (Drunken) by everybody around.His perspective on god,religion and the various religious customs is like a blank slate.He knows nothing about the being we call god but when in desperate times he is forced to turn to god for help he discovers that religion is a convoluted concept among the believers too.Different people believe in different gods and different customs and none of them seem to work for him and he feels the connection between god and the devotees is broken.So he sets out to convince people, that their prayers are not reaching god but landing on ears (Wrong Number) of a mischievous prankster.
What he ultimately finds out shocks him and makes him teary eyed but doesn't stop him from ending what he started and find a way back to the place he came from.
The dialogues by Abhijaat Joshi are hilarious, satirical and one of the pivotal elements which make this movie a winner.
Direction
Rajkumar Hirani is a master storyteller whose genius lies in the art of telling sensible stories wrapped up in emotions and delivered in satire.He has a very distinct style of direction which distances him from other contemporary film makers who struggle to find their own unique style and rely on other material available online.He writes his own dialogues and also contributes to the story which gives him better view and flexibility on the subject and the characters, an advantage very well used. P.K is his 4th directorial venture and is a winner for him. And for sure, Rajkumar Hirani will win unanimous praise for P.K as did for all his previous movies.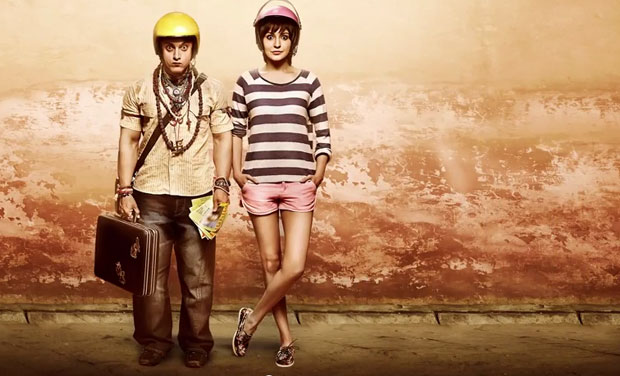 Performances
The strength of P.K as a movie lies in the character of the protagonist which Aamir Khan plays flawlessly.After the disappointing 'Dhoom3' last year P.K will make the year finally end with a 'dhoom'. P.K is Aamir just like Forrest Gump is Tom Hanks .Period.
Music
Shantanu Moitra is Hirani's default choice and for the kind the movie that he makes, Moitra delivers an essential melodious tracks which are most crucial in movies like this.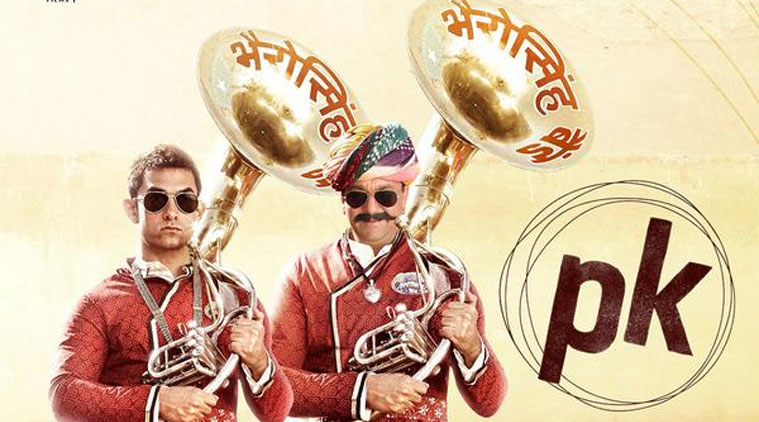 Final Word
It took 5 years for a big budget, big hyped movie to finally live up to its expectations.You ain't missing it for any reason because P.K will make you laugh, entertain, think and debate. It will remain ingrained in your mind for a long-long time. Its a rare gem that balances quality with commercialism.
To people who say quality movies can't be entertaining and to people who think only mindless masala movies can be entertaining, P.K is a slap on the face.