Sir Ridley Scott known for his action packed yet character oriented movies is back after his lackluster 'The Counsellor' bombed at the Box Office. This time around he returns to familiar grounds after traversing between contemporary and futuristic themes, with an ensemble cast of talented actors led by Christian Bale who plays Moses in the epic biblical tale. For Christian Bale it's goodbye brooding black and  welcome glittering gold as this time he plays the son of a Pharoh of Egypt who led the Hebrew slaves in Egypt to freedom, then under rule of the Pharaoh Ramses, played by Joel Edgerton (The Great Gatsby, Warrior). Ben Kingsley, Sigourney Weaver, John Turturro and Breaking Bad's Aaron Paul are among the other actors who signed up to bring the ancient tale to life, shooting in the exotic locations of Almería, Spain, and Fuerteventura in the Canary Islands.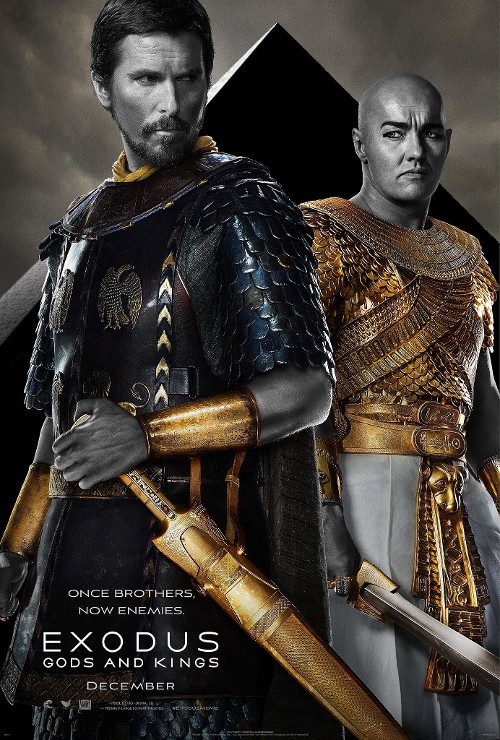 There is no question that the tale of Moses and Ramsees II is of epic proportions and if anybody could handle such a story then it is Ridley Scott himself who has also directed masterpieces such as such as Gladiator, Black Hawk Down, Kingdom of Heaven, American Gangster, Alien, Prometheus, Blade Runner etc.
Genius director plus brilliant star cast plus credible actors. This one's sure to bring in a lot of money for its producers and deliver on the promises to its audience.
Dec 12 ,come soon you may.
Watch the trailer below: