Popular mobile photo sharing service Snapchat has decided to let ads in. Soon there will be 'Snap' ads that will vanish within seconds, reports the Wall Street Journal. Known as Snapchat Discovery, the service is all set for a November launch and is Snapchat's first attempt at generating revenue.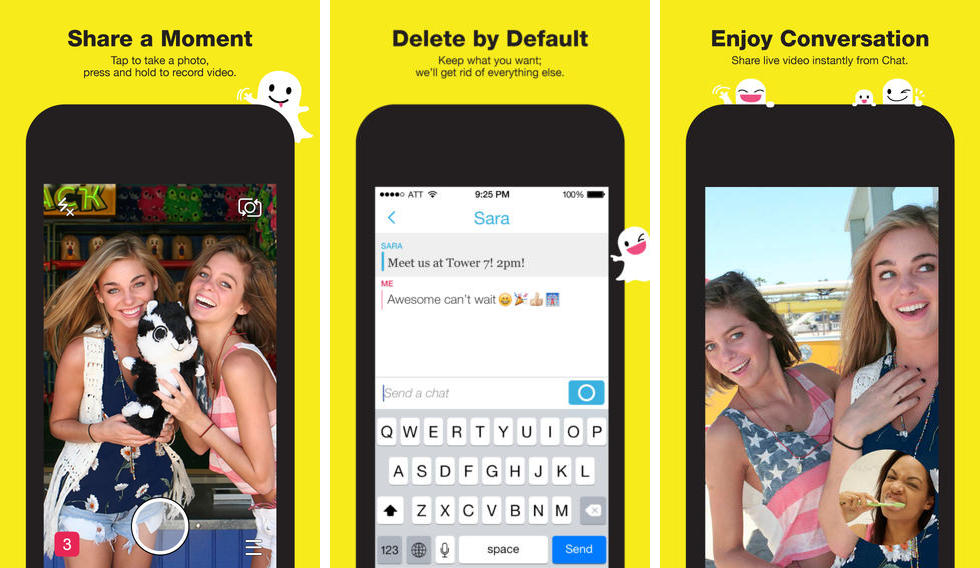 Snapchat Discovery will feature daily editions of publications and transient video clips from movies and tv shows along with messages from advertisers. Users need to hold a finger down on the screen just the way they do with snaps. According to WSJ, Snapchat has been in touch with advertisers and media houses interested in sharing their content on Snapchat's new service.
First released in September 2011, Snapchat lets users send photos or 'Snaps' and videos that live for only ten seconds before disappearing not only from recipients' conversation history but also Snapchat's servers. The app is highly popular among smartphone owners between ages 14 and 24 with a lot of teenagers using to share their selfies while on the move. The app is available for both iOS and Android platforms.
Last year Snapchat had turned down Facebook's all-cash acquisition offer. It started with $1 billion and was raised to $3 billion but the numbers did not move CEO Evan Spiegel. Instead he chose to wait for the numbers to grow, in terms of users and messages, enough for a larger valuation. The app was unprofitable even then.