S S Rajamouli's appetite for entertainment is very well known, as is his thirst for originality, and his eye for detail. Eega is not just any film, it's a film with its light-veined heart in the right place. And that too in Telugu cinema, where the lead hero just has to make a hundred goons fly with his single punch, has to dance a few dances in vain attempts to woo his girl, before passing a social message in one hell of a climax. Well, not always a social message.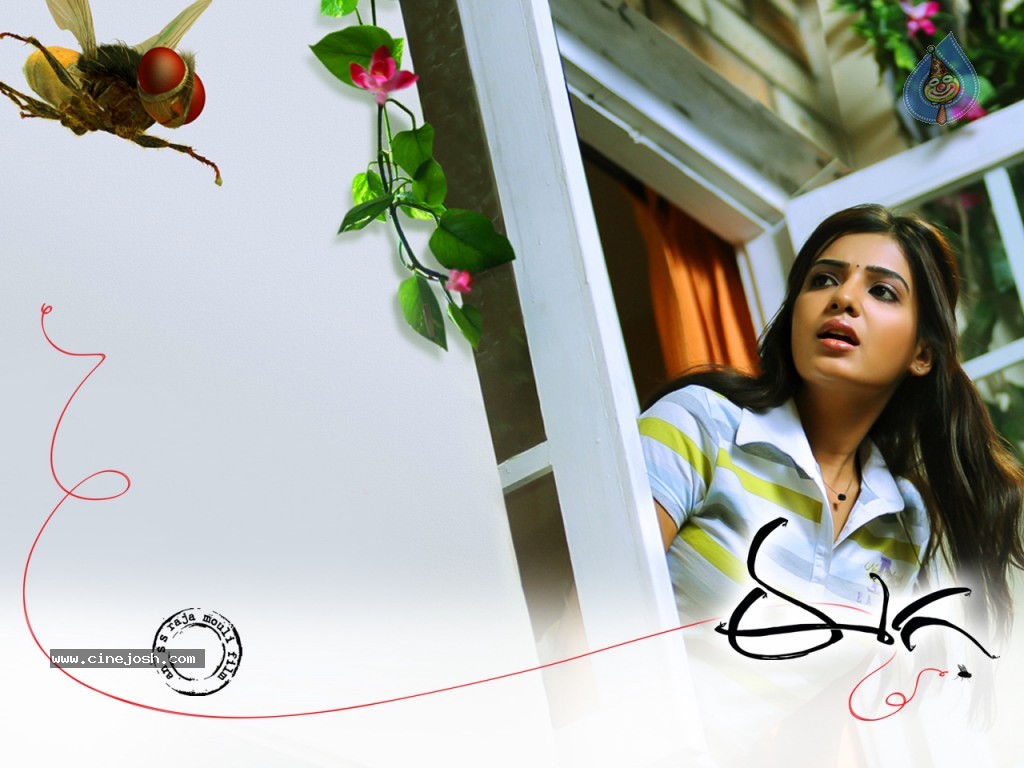 Coming back to the point. Eega has a concept untouched by Indian filmmakers so far. While we've had the protagonist's pets avenging their master's death, it's a first where we get to see the hero himself reincarnating as an animal (or insect) to protect his lady love. Nani (played by Nani himself) is a person who's head over heels for Bindu (Samantha), and Bindu too nurtures similar feelings for him. The romance gets bad when a nymphomaniac industrialist Sudeep (Kichha Sudeep) gets his eye on Bindu, and in order to get her kills Nani. The revenge saga unfolds as Nani's unsatisfied soul gets seeded in a housefly, and thereon starts a series of attempts when Nani tries to get back to Sudeep. Though the end is predictable, the follow-ups that lead to it make up for an engaging watch.
After Rajamouli, the other man who makes this movie stand on its feet is undoubtedly Sudeep. With this performance, he's all set to play the bigger innings ahead. My heart fluttered with Samantha's every smile, and it fluttered even more with Nani's charmingly amusing face. VFX usage was pretty well done, and the biggest plus was the human touch given to the fly that made us empathize even more with it. M M Keeravani's music adds weight to every frame, be it the romantic parts or the villainous ones. Going by the climax, seems like the bee shall be buzzing again on-screen quite soon, and we're 'Eega'rly looking forward to it.
[highlight]Overall rating: 3.5/5[/highlight]