Ok, so here's one Indian dish that found it's place in the firangi hearts- Our very own 'Masala Dosa'. In a recently compiled list called  10 Foods Around the World To Try Before You Die published in The Huffington Post, the Dosa finds a spacious space to reside. A part of our culinary endowment finds its place on the international platter, that's one reason to rejoice!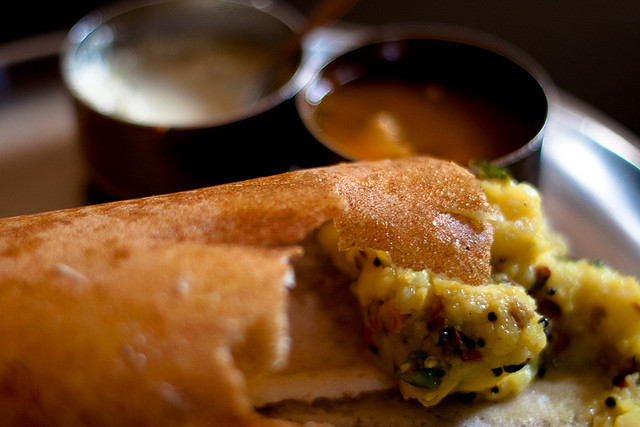 The other dishes listed include- BBQ Ribs (USA), Pecking Duck (China), Teppanyaki (Japan), Pavlova (Australia and New Zealand), Zucchini Flowers (Italy), Moussaka (Greece), Som Tam (Thailand), Seafood Curry Laksa (Malaysia) and Escargots (France). Going by the images of the respective foods, each and every item seems to be carefully selected from hundreds and thousands of dishes.
If you were given a choice, what dish would you have included in the list? Feel free to comment below, and till then, I'll try pacifying my taste buds which've gone crazy after seeing such good food. Ciao!