1922 – Renowned Poet and Lyricist Hasrat Jaipuri was born. Starting his career as a bus conductor, he went on to become a bollywood lyricist. He first penned for Raj Kapoor's 'Barsaat'(1949) 'Jiya Beqaraar Hain' being his first song. Jaipuri gave hits like 'Tere Khayalon Mein Hum'(Geet Gaya Pattharon Ne), 'Ehsaan Tera Hoga Mujh Par'(Junglee), 'Sayonara Sayonara'(Love in Tokyo), 'Aao Twist Karen'(Bhoot Bangla), 'Badan Pe Sitaare Lapete Huye'(Prince) etc. He won the Filmfare Award for Best Lyricist in 1966 for 'Baharon Phool Barsao'(Suraj) and in 1972 for 'Zindagi Ek Safar Hain Suhana'(Andaz).
1932 – Ghazal Samrat and a famous Marathi poet, Suresh Bhat, was born. He is best known for adapting Ghazals to Marathi language. He won state literary awards for his poems 'Roopgandha' and 'Ranga maazhaa wegalaa'. Some of his best work was set to music by Hridaynath Mangeshkar and sung by Lata Mangeshkar and Asha Bhosle.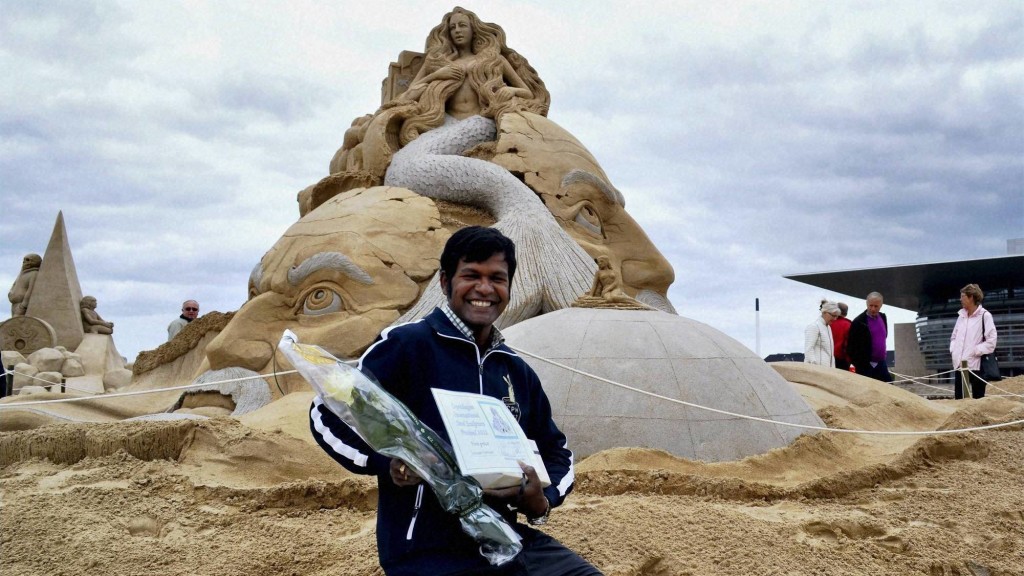 1977 – The Indian Sand Art Inventor, Sudarshan Pattnaik, was born. Self learning since the age of 7,  he has participated in more than 50 international sand sculpture championships across the globe and bagged numerous awards representing India. His famous sculptures like the 'Black Taj Mahal', 15-feet-high 'Lord Ganesha' and 'Santa Claus' has given him international recognition.