1699 – The 10th Guru of the Sikhs, Guru Gobind Singh Ji, established Khalsa Panth (meaning 'Pure Ones') . Celebrated as Vaisakhi or Baisakhi, this day also marks as the onset of the harvest season.
1796 – An Elephant sent from Bengal, India became the first ever to be seen in America.
1890 –  Dadasaheb Torne, the first Indian to make a film, was born. He was the producer and director of the first Indian film, Shree Pundlik (1912).
1919 – The Jallianwala Bagh massacre, known alternatively as Amritsar massacre, took place in the Jallianwala Bagh, Amritsar, Punjab. On the festival of 'Baisakhi', Brigadier-General Reginald Dyer, upon hearing that large number of men, women, and children were gathered at Jallianwala Bagh, ordered his troop of fifty men to open fire without warning. Firing lasted for 10 minutes, killing around 1,000 people with more than 2,000 wounded.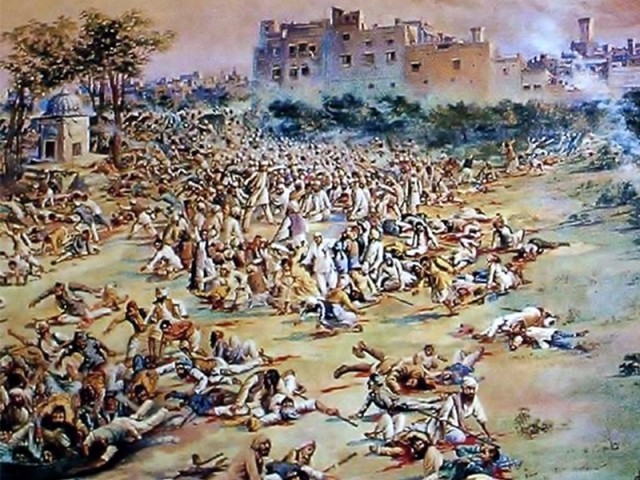 This was met with an outrage from the Indians. Rabindranath Tagore renounced his knighthood in protest. On 13 March 1940, Udham Singh shot and killed Michael O'Dwyer, the British Lieutenant-Governor of Punjab at the time of the massacre, who had approved General Dyer's action and was believed to be the main planner. Udham Singh was hanged on 31 July 1940. 1n 1952, Udham Singh received the title of Shaheed, by the then Prime Minister, Jawaharlal Nehru.