1857 – Freedom Fighter Mangal Pandey was executed by hanging. A sepoy in the 34th Bengal Native Infantry (BNI) regiment of the English East India Company, Mangal Pandey, in opposition to the ammunition used in the Enfield P-53 rifle, which the Hindus and Muslims believed to be an intentional act of the British, with the aim of defiling their religions, attacked a British sergeant and wounded an adjutant. Another Indian soldier was ordered to arrest Mangal Pandey, refusing to which both were hanged and the complete 34th B.N.I. Regiment was disbanded with disgrace. This led to The Great Indian Rebellion of 1857.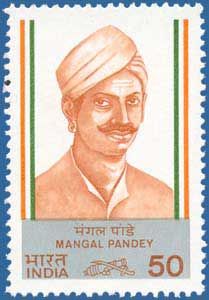 On 5 October 1984, the Indian Government honoured the legend, Shaheed Mangal Pandey, by issuing a postage stamp bearing his image and also named a park after him at Barrackpore, West Bengal , place where he attacked British officers and was hanged.
1929 – Protesting against the passage of the Trade Disputes Bill and the Public Safety Bill, Bhagat Singh and Batukeshwar Dutt throw bombs and handouts inside the Central Legislative Assembly.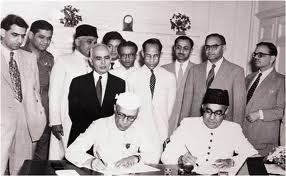 1950 – The Liaquat–Nehru Pact was signed between Jawahar Lal Nehru (Indian Prime Minister) and  Liaquat Ali Khan (Pakistani Prime Minister) which proposed right for minorities and peace between the two countries.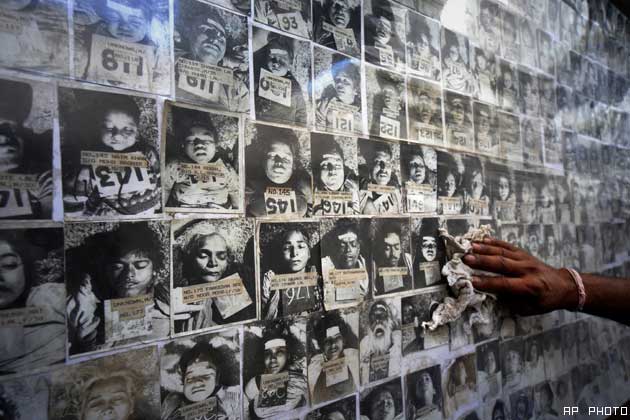 1985 – India takes one more step in Bhopal Gas tragedy case, a catastrophe which killed around 2,000 and injured another 200,000, by filing a suit against Union Carbide.