1750 – One of the most innovative rulers in the history of India, poet and scholar 'Tiger of Mysore' Tipu Sultan was born. Tipu Sultan took over the reigns of the Sultanate of Mysore in 1782. As a child he was trained in military tactics by French Officers who served his father Hyder Ali. Tipu Sultan engaged in several battles against surrounding powers and the British. He was defeated in the fourth Anglo-Mysore War in which he died defending Seringapatam, his capital. Tipu Sultan is still remembered for his administrative and military innovations. He is credited with the introduction of a new calendar and coinage. He also introduced seven new governmental departments.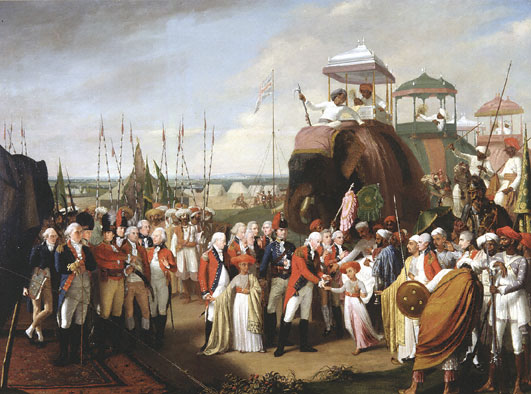 The Mysorean arsenal was particularly known for its 'Rockets'. Tipu Sultan made extensive use of rockets that were more advanced than what the British possessed and had as many as 5000 rocketeers deployed. The Sultan's navy consisted of twenty battleships with seventy-two cannons mounted. It also boasted of twenty frigates of sixty-two cannons. Tipu also owned a flintlock blunderbuss, a type of shotgun which was one of the most advanced firearms of that time. The Sultan was a devout muslim but majority of his subjects were Hindus. According to many historians Tipu Sultan's treatment of his non-muslim subjects was controversial but some others suggest he was not only tolerant but also generous. As per the editor Mysore Gazettes Srikantaiah, Tipu Sultan paid grants annually to 156 temples. He also constructed the first church in Mysore at the request of the French.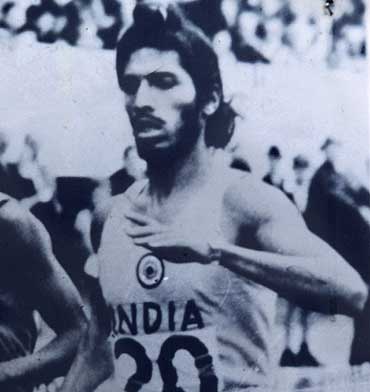 1935 – Former Olympian and athlete, 'The Flying Sikh' Milkha Singh was born. In 1958, Milkha Singh brought home two gold medals by winning the 200m as well as the 400m events at the Asian Games in Tokyo. In the same year he became the first person from Independent India to win a gold medal in Commonwealth Games after he finished the 400m competition clocking 46.16 seconds. He bettered his 400m performance from Tokyo, in 1962, when he finished with the gold at the Asian Games in Jakarta. Milkha Singh represented India at the Olympics thrice. Though he was eliminated in the heats of both 200m and 400m race during the 1956 Melbourne Olympics he came back strongly in the 1960 Rome Olympics. Unfortunately he missed out on a medal by one-tenth of a second finishing fourth. In 1959, the Government bestowed the Padma Shri on him. An upcoming movie- Bhag Milkha Bhag- is based on his life.
1988 – India signed an accord with the Soviet Union for construction of a nuclear power station in India. It was agreed that the power station would have two pressurized light water reactors of 1000 MWe each.
1989 – 'Gaanhira' of Indian Hindustani Classical Music, Hirabai Barodekar passed away. She was a daughter of Ustad Abdul Karim Khan, the doyen of Kirana Gharana. After taking initial lessons from her brother Sureshbabu Mane she became a disciple of Ustad Abdul Wahid Khan, another maestro of the Kirana Gharana. Regarded as a top artist of her time, Hirabai championed different forms of Hindustani Classical Music like Thumri, Bhajan, Marathi Natya Sangeet and Khyal. She was the first female artist in India to introduce ticketed concerts that received overwhelming response from her admirers. She also starred in several feature films like 'Pratibha', 'Janabai', 'Suvarna Mandir' and 'Municipality'. She was bestowed with the honour of singing our national song 'Vande Mataram' at the Red Fort in New Delhi on August 15, 1947. In 1955, she was awarded the Sangeet Natak Akademi Award while in 1970 she was given the Padma Bhushan.
2009 – Batting Maestro Sachin Tendulkar became the first person to complete 30,000 runs in international cricket.