1935 – The 'He-Man' of Hindi Cinema, actor, producer and now a politician Dharam Singh Deol also known as 'Dharmendra' was born. Born in Punjab, Dharmendra started in Hindi films as a romantic hero with Arjun Hingorani's 'Dil Bhi Tera Hum Bhi Tere' (1960). He starred in 1966 blockbuster 'Phool Aur Patthar' which was the most successful film at the box office that year and also earned him a Filmfare nomination for Best Actor. He was cast opposite many leading actresses then including 'Tragedy Queen' Meena Kumari, Saira Banu, Mumtaz, Rekha, Asha Parekh, Hema Malini and Zeenat Aman etc.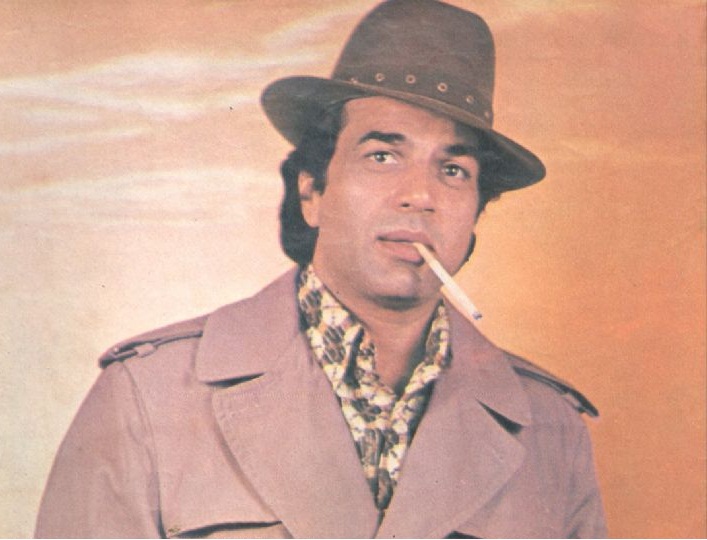 He began featuring as an action hero in the 70s and 80s and appeared in films like 'Rakhwala' (1971), 'Mera Gaon Mera Desh'(1971),  'Lalkaar'(1972), 'Sholay'(1975), 'Charas'(1976), 'Dharam Veer'(1977), 'The Burning Train'(1980), 'Krodhi'(1981), 'Badle  Ki Aag'(1982), 'Baazi'(1984), 'Insaaf Ki Pukar'(1987), 'Ilaka'(1989) etc. Dharmendra has six Filmfare nominations and two awards to his credit. In 1991, he produced 'Ghayal' that one the Filmfare Award for Best Movie. The Film also received the National Film Award for Best Film. In 1997, he was honoured with the Filmfare Lifetime Achievement Award for his contribution to Cinema. In 2012, the Government of India honoured him with India's third highest civilian honour, the Padma Bhushan.
1942 – Former Indian Test cricketer Hemant Shamshunder Kanitkar was born. Kanitkar represented India in only two tests but played 87 first-class matches amassing 5,006 runs at an impressive 42.78. He is the father of Hrishikesh Kanitkar who also played for India in the late 90s.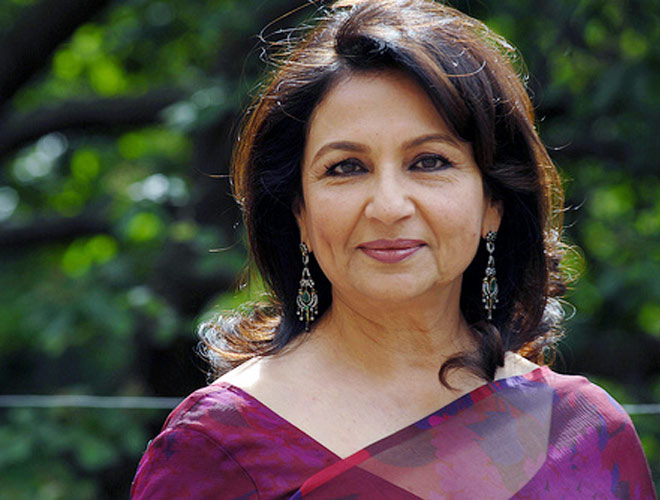 1944 – Renowned yesteryears actress Sharmila Tagore was born. The Great-grand niece of Nobel Laureate Gurudev Rabindranath Tagore, Sharmila made her debut as an actress in Satyajit Ray's 'Apur Sansar'(1959). It was Shakti Samanta's 'Kashmir Ki Kali'(1964) which helped her establish herself as a popular Hindi film actress. In a career spanning over decades she has delivered many hits like 'Anupama'(1966), 'An Evening in Paris'(1967), 'Aradhana'(1969), 'Amar Prem'(1972), 'Mausam'(1975), 'Chupke Chupke'(1975), 'Besharam'(1978), 'Namkeen'(1982) etc. She has won the Filmfare Award and the National Film Award twice. In 1969, she bagged the Filmfare for Best Actress for 'Aradhana' while in 1997 she received the Filmfare Lifetime Achievement Award. In 1976, she lifted the National Film Award for Best Actress for 'Mausam' while in 2004 she was adjudged Best Supporting Actress for 'Abar Aranye'. In 2004, she was also honoured by the French Government with the 'Order of Arts and Letters'.
1951 – The First Five-Year Plan was presented in the Parliament of India by the then Prime Minister of India Pandit Jawaharlal Nehru.
1971 – The Indian Navy launched an attack codenamed 'Operation Python' on the port city of Karachi situated in West Pakistan during the War of 1971. A Small group consisting of INS Vinash (missile boat) and INS Talwar and INS Trishul (multipurpose frigates) were involved in the operation. The Panamian fuel tanker 'SS Gulf Star' and the Merchant Ship 'SS Harmattan' were struck and sunk in this operation while PNS Dacca, a Pakistani Navy fleet tanker was destroyed.