1924 – Regarded as the 'Show Man' of Hindi Cinema, actor, director and producer Ranbirraj 'Raj' Kapoor was born. Raj Kapoor first appeared in films as a child actor with 'Inquilab' (1935). However, it was 'Neel Kamal' (1947) that featured Raj Kapoor in the lead. In 1948, he founded R.K. Films and ventured into direction his first directorial effort being 'Aag' (1948). In a career that lasted half a century, Raj Kapoor churned out several blockbusters like 'Andaz' (1949), 'Barsaat' (1949), 'Awaara' (1951), 'Boot Polish' (a1954), 'Shree 420' (1955), 'Jagte Raho'(1956), 'Anari' (1959), 'Jis Des Mein Ganga Behti Hain'(1960), 'Sangam' (1964), 'Teesri Kasam' (1966) etc.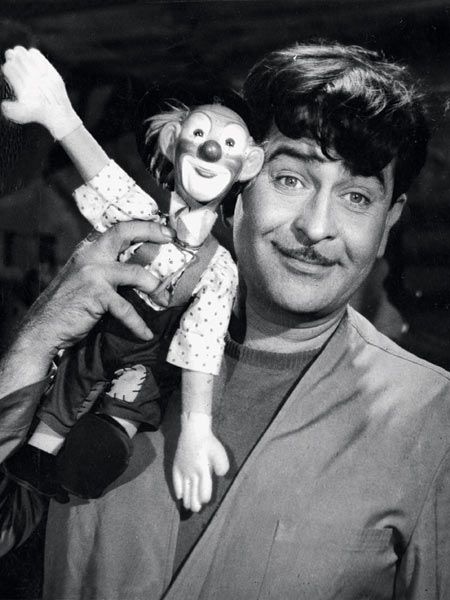 Raj Kapoor's appearance was typical in many of his films and was inspired from Charlie Chaplin's image of 'The Tramp'. He enjoyed success not only in India but also in the Soviet Union, Africa, Middle East, China and Southeast Asia. He had nine Filmfare Awards to his credit. In 1957, 'Jagte Raho' bagged the prestigious 'Crystal Globe' Award at the Karlovy Vary International Film Festival. In 1987, he was honoured with the India's highest award for cinematic excellence, the Dadasaheb Phalke Award. The Indian Government honoured him with the civilian award of 'Padma Bhushan' in 1971.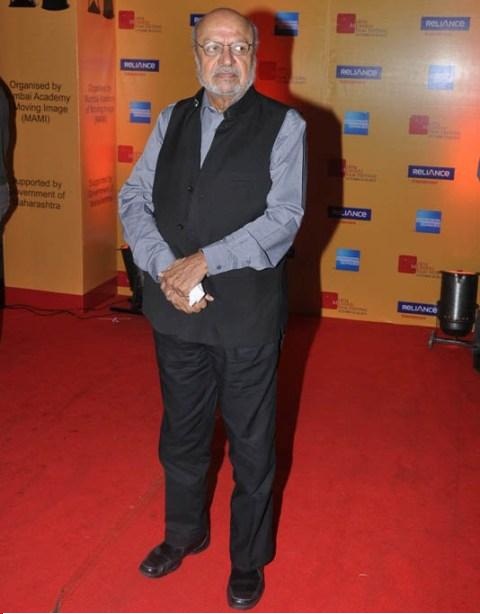 1934 – Eminent filmmaker Shyam Benegal was born. Fond of filmmaking from a very young age, Benegal began his career as a copywriter for an advertising agency. It was Benegal's first directorial venture 'Ankur' (1973) that catapulted him to spotlight. The Film not only won the National Film Award for Second Best Feature Film but also brought Shabana Azmi the National Film Award for Best Actress. Benegal is one of the important cinema personalities credited with the success of New Wave Cinema. His 'Nishant' and 'Manthan' won the National Film Award for Best Feature film in 1975 and 1976 respectively. He also directed 'Bhumika: The Role' that won the Filmfare Award for Best Film. Smita Patil won the National Film Award for Best Actress for her portrayal of 'Usha' in the film while Benegal along with Satyadev Dubey and Girish Karnad won the National Award for Best Screenplay.
In 1992, 'Suraj Ka Satvan Ghoda' was released that went on to win the 40th National Film Award for Best Feature Film. His 'Mammo'(1995), 'Sardari Begum'(1996), 'Samar'(1999) and 'Zubeidaa'(2001) also won National Film Awards. He has received numerous national and international honours. In 1989, he was conferred the Soviet land Nehru Award. In 1976, he was honoured with the Padma Shri while in 1991 he received the Padma Bhushan. In 2005, in recognition of his contribution to Indian cinema he was awarded the 'Dadasaheb Phalke' Award.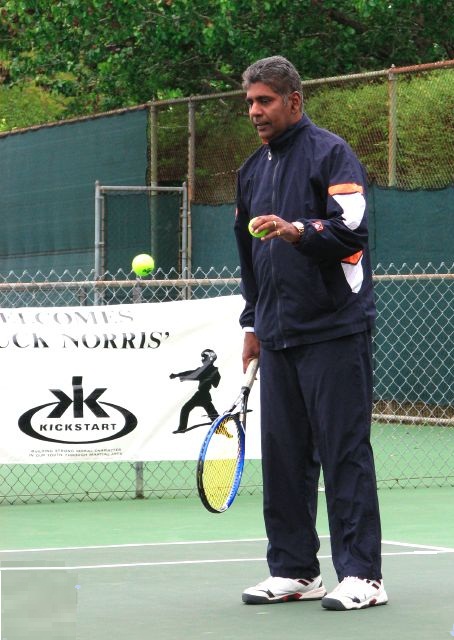 1953 – Former Tennis Ace Vijay Amritraj was born. Amritraj, who was also the captain of the Indian Davis Cup team, won 16 career titles. Amritraj has also featured in films. He was seen as Agent Vijay in 'Octopussy'(1983) and as Captain Joel Randolph in 'Star Trek IV: The Voyage Home'. In 1983, he was honoured with the Padma Shri by the Government of India.
1966 – Renowned poet, lyricist Shankardas Kesarilal popular by his pen name 'Shailendra' passed away. Shailendra got interested in poetry during his days at the Indian Railways. It was in a 'Mushaira' that Raj Kapoor was impressed by Shailendra's way with words when he was reading out his poem 'Jalta Hain Punjab'.
Thus in 1949, Shailendra wrote 'Patli Kamar Hain' and 'Barsaat Mein' which were composed by Shankar-Jaikishan along with other songs for the movie 'Barsaat'. Several of Raj Kapoor's hits had songs penned by Shailendra and composed by Shankar-Jaikishan. The team also gave 'Awaara Hoon', a song that ruled the radio not only in India but also in Soviet Union, Romania, Bulgaria etc.
Shailendra also associated with composers like Salil Chowdhary, S D Burman and Ravi Shankar and filmmakers like Dev Anand and Bimal Roy. He also gave 'Ramaiya Vastavaiya', 'Mud Mud Ke Na Dekh', 'Mera Joota Hain Japani' (all from Shri 420), 'Khoya Khoya Chand'(Kaala Bazaar), 'Gaata Rahe Mera Dil', 'Piya Tose Naina Lage Re' (all from Guide), 'Kisi Ki Muskaraton Pe' (Anari) etc. Shailendra won the Filmfare Award for Best Lyricist thrice. They were for 'Yeh Mera Deewanapan Hain' (Yahudi) in 1958, 'Sab Kuch Seekha Humne' (Anari) in 1959 and 'Main Gaoo Tum So Jao' (Brahmachari) in 1968.