1895 – A Meteorite of type LL3 fell in Bishunpur, Uttar Pradesh.
1908 – 13th Chief Justice of the Supreme Court of India, Sarv Mittra Sikri, was born. He holds the credit for outlining the Basic Structure doctrine of the Constitution of India.
1920 – Revered as a 'Genius of his time', eminent math-magician Srinivasa Ramanujan passed away. Born on December 22, his birth anniversary is celebrated as National Mathematics Day. Ramanujan was one of the greatest mathematicians in history. An autodidact, he championed trigonometry by the age of twelve, re-discovered Euler's identity and studied the Euler-Mascheroni constant and Bernoulli numbers. He has nearly four thousand results to his credit.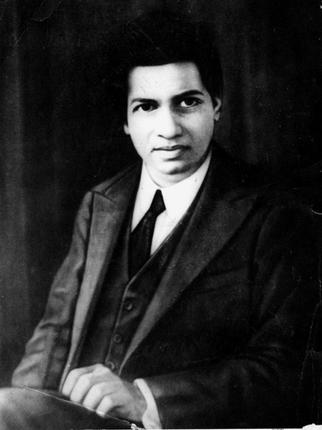 The state of Tamil Nadu observes December 22nd as State IT Day. To commemorate this mathematical wizard's achievements, the Government of India brought out a postage stamp on the occasion of his 75th birthday in 1962. In 2011, Prime Minister Dr. Manmohan Singh declared 22nd December as 'National Mathematics Day' and 2012 as the 'National Year of Mathematics'.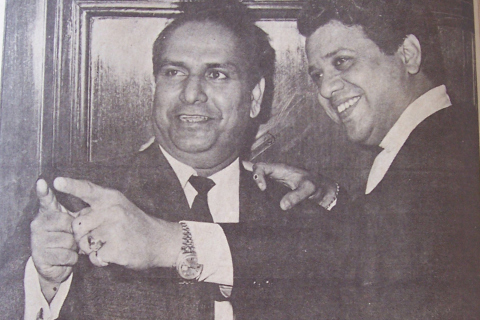 1987 – Shankar Singh Raghuvanshi, popularly known from the duo – Shankar-Jaikishan, passed away. Having met Jaikishan outside 'Prithvi Theatres' for the first time, both started working together and their duo clicked. The duo 'Shankar-Jaikishan' is still regarded amongst the top composers in the Indian history. They are known for their immortal scores in films like – Barsaat (1949), Chori Chori (1956), Dil Apna Aur Preet Parai (1960), An Everning In Paris (1967), Mera Naam Joker (1970), Be-Imaan (1972) and many many more. Their duo together bagged 9 Filmfare Awards and 12 Nominations. in 1968, the Government of India honoured Shankar-Jaikishan with the Padmashri for their everlasting contribution to the Indian Cinema.