My mind is my weapon. My brother has his sword, and I have my mind; and a mind needs books as a sword needs a whetstone if it is to keep its edge.

I've read just the first two books in A Song of Ice and Fire series, but I've religiously followed the TV-adaptation of the same to its last episode, and believe me when I say that watching this series Game Of Thrones is enough to understand and enjoy the essence of this book. It's pretty obvious that this book is an effort to cash in on Tyrion's rising popularity, thanks to Peter Dinklage's heavily impactful performance in the series. But this acute temptation lingering within to get myself this awesome illustrated hardcover on the smooth talking bad-assed dwarf finally won over my better senses.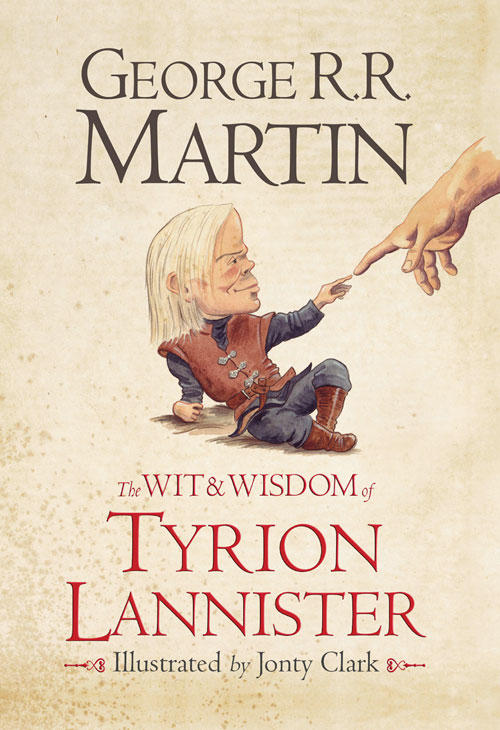 The Wit And Wisdom Of Tyrion Lannister makes for a quickie read, with just quotes and some cheeky Jonty Clark illustrations filling about 170 pages. And by quickie, I mean 10 minutes. THE ENTIRE BOOK IN TEN MINUTES! And that really pissed me off, having spent so much money and all on this. Maybe the publishers were just paying tribute to the Imp by keeping it short.
One sample as to how the quotes and illustrations look in the book-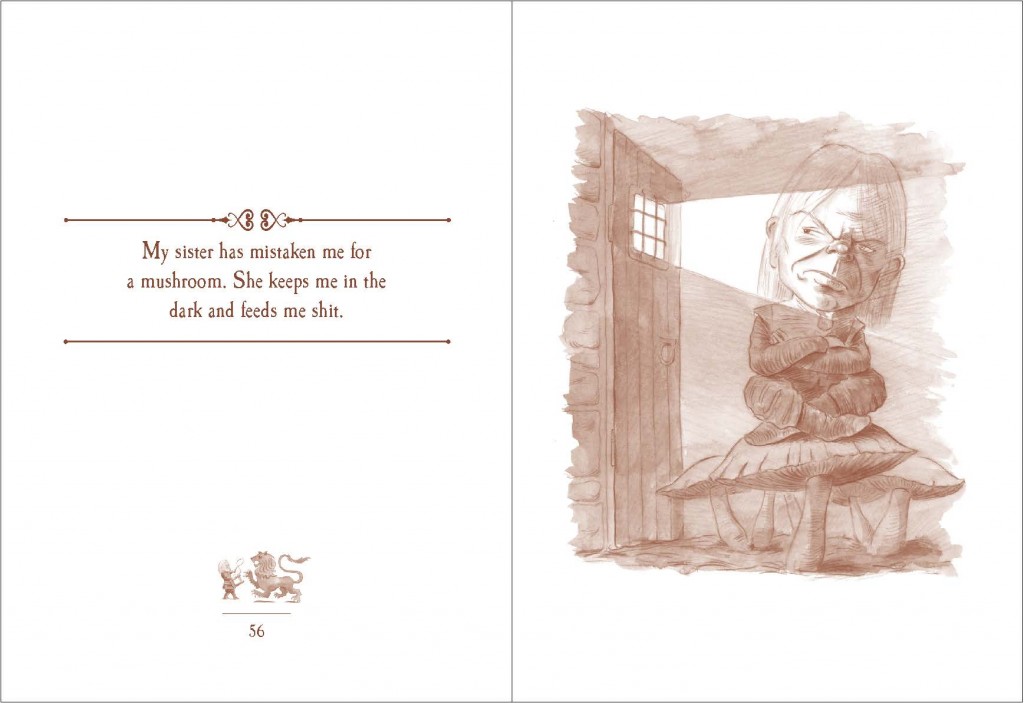 This book on its own adds no value addition to the existing story. It does not give the mentality or the thought process of Tyrion when he quips his thought, as happens in most quote collections. The missing background context to the quotes don't matter, as Tyrion's perception of the world is so fresh that I would simply go reading random quotes of his and still end up satisfied. This small book reminded me what I actually loved about this character in the first place. If you're still planning to acquire this book, I'd advise you to control that impulse and wait a few more years, for Song of Ice and Fire series has more books upcoming, and an updated version of Tyrion Lannister's quotes shall be more fulfilling to hold. Better get a hold of this overpriced book in some library and finish it off there, buying it is simply a waste of good-earned money. Those looking for some pop-culture memorabilia, wait for the complete updated product. Something tells me it's already been planned.
Overall rating : 3/5
You may buy this book from Flipkart here :