"The Cuckoo's Calling" is the first crime novel by J.K Rowling, written under the pseudonym Robert Galbraith. When it comes to crime mysteries, it is very difficult to create a character whose escapades one would like to read again and again. Not just that, a character with whom readers fall in love with, while coveting the character's mind is as scarce as hen's teeth. And that's why we still stick to Sherlock and Hercule Poirot. This book fails in both these aspects. Now I have gone through a few reviews of the book which say that the  relative comparison with her previous books  and over the top expectation withholds one from liking the book, but I differ, for one can draw fine lines between the adult fiction and child fantasy.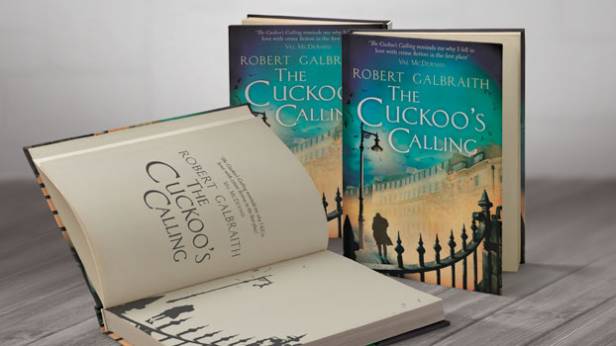 A very famous model Lula Landry falls off from her balcony on a cold winter night. The police investigation ruled it as suicide but her brother John hires Cormoran Strike to investigate the case. Cormoran Strike is an ex-service military man , who after loosing his one leg in Afghanistan returns back and makes living by working as private detective. The next main character of the novel is Robin, her temporary secretary who helps him with the case. The character sketch of Cormoran and robin and their described relation is cliche. Cormoran's crumbled personal life and troubled childhood and her private secretary's yearning for adventure as an escape from her insipid life shows the author 's attempts to capitalize by sticking to the old formulas.
The first half of the book is slow and verbose. The excessive detailing of the scenes and characters by Rowling using flowery language and metaphors is something not needed in a crime novel. What helps you sail through the first half of the book is the intricate web of other characters. Glamorous models,  extra marital affairs, dyslexic and sleazy celebrities, gangsters or  rappers – book has it all. It is the osmosis of these varied characters that makes the second half and ultimately the climax interesting. The only thing that disappoints you in the second half is when at times Cormoran acts on intuition. And If u are some one who is too much into crime novels, you will guess the murderer, though not by trails because author has not given those, but again, by intuition.
So here comes the question of to be read or not. So if you are someone who has the intense urge of finding how J K Rowling's writing comes across in an adult crime novel (just the way we felt about Daniel Radcliffe when Kill Your Darlings was released), then go for it. But if you want to read it for the sheer love of crime fiction, you might be heartbroken, but then you always have Robert Downey Jr to mend it.
Overall Rating : 3/5
You may purchase the book from Flipkart here: