There are a few set standards in Tamil cinema when the theme basically revolves around father-daughter relationship- Kannathil Muthamittal and Abhiyum Naanum are the two most obvious choices that make the cut in this sphere. Deiva Thirumagal too, somewhat. 'Thanga Meengal' almost makes the cut- it's a decent watch showing the limits a father can cross to bring his daughter's desired happiness to her. Though it chugs big time on over-sentimentality, the win lies in the taunting undertone it has applied to the primary school education (Vernacular and English medium both) and there effects, among others.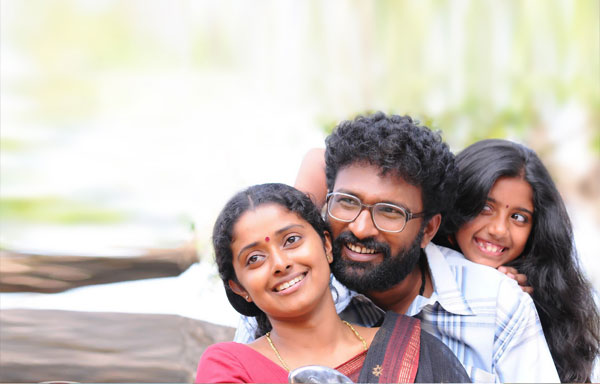 The story is narrated from the daughter's perspective. 30-year-old Kalyanasundaram (aka Kalyani played by Ram) is a school-dropout, and looked down by his father for his joblessness due to which he's unable to pay his daughter Chellamma's (Sadhana's) monthly school fees. Now Chelamma here is a specially gifted child, and has difficulty studying in an English medium school. Her ways around the school are very much different as compared to other children, which just invites constant jeers from her peers and teachers. But Kalyani has this definite insight about his kid, and understands her more than her own mother. He responds to her inquisitiveness, and tells her stories about the 'golden fishes' that live in the pond she so frequently visits. A financial crisis and his father's constant insults make Kalyani part from his daughter and  flee to Kochin, where he finally gets a job. He's given the task to find a rare musical instrument called 'rainmaker', for which he'll receive a lot of money. Kalyani figures that with this money he can finally buy the expensive pug his daughter desired. The screenplay at the climax is WOW!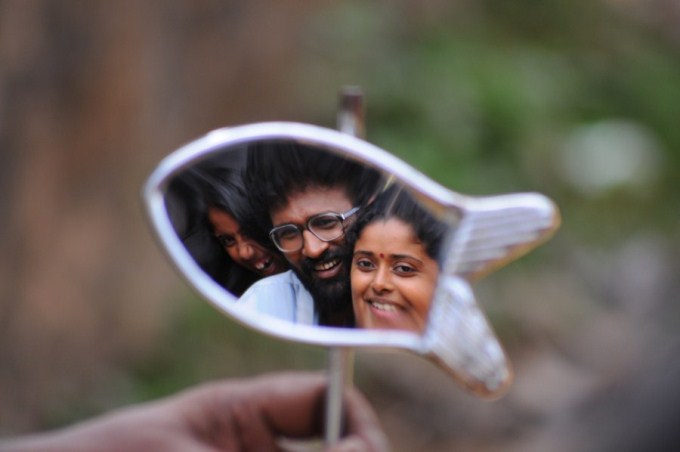 The first half enjoys a lazy pace, where the father-daughter bonding gets most of the screen time. Debutante Sadhana as Chellamma has delivered an outstanding performance, and plucks facial/situational expressions straight off the air. Director-Actor Ram has performed good, but at times it feels as if he's too concious of his own rendering. Padmapriya in her school teacher-cameo is another notable performance. The music could've been better, but there are a few particulars that totally accentuate the respective scenes. Cinematography is splendid, and the camera aesthetic is maintained throughout the film.
All in all, Thanga Meengal is a director's delight and subtly appeals the audience. Highly recommended for a see.
Overall rating- 3/5.