Shoojit Sircar's Madras Cafe is an authentic simulation of one of the most inauspicious event of contemporary Indian history- 22 years ago, a lady bearing a bomb blows up a man who's to be re-elected as India's Prime Minister (1991). The woman belonged to a Tamil militant organisation LTTE (aka LTF, Tamil Tigers), that all we know, but the film takes covers off the "how" and "why" of this assassination. The main plot of the assassination was hatched in one of the many cafes that comprised 'Madras Cafe' international coffee chain, hence the title.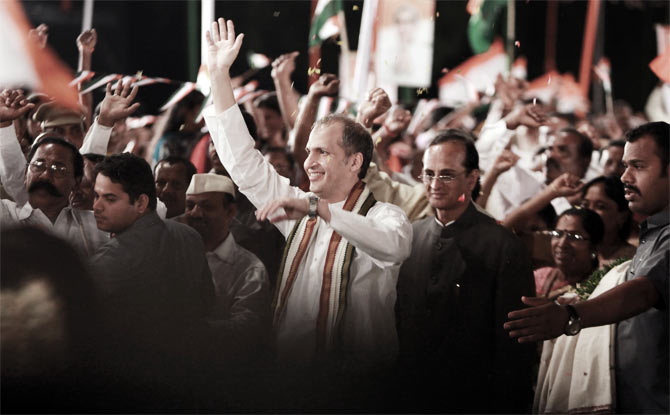 This socio-political docudrama, though meant to be fictional, stands strong on research grounds. Also, the film demonstrates complete fidelity to the genre it's representing, maintaining complete consistency and realism in the theme. Rajiv Gandhi's government has signed a peace pack with Sri Lanka (to make up for Indira Gandhi's wrongdoings), and has deployed the Indian Peace Keeping Force (IPKF). LTTE head Anna Bhaskaran (reel life Prabhakaran, played by Ajay Rathnam) is in no mood to heed any peace treaty, and shows his clear disregard for the pact. Enters Major Vikram Singh, whose duty is to ascertain an election in Sri Lanka's Northern Province. He has to hand-pick from the best of Indian Army a team that shall assist him in this covert operation. During all this he meets a British war correspondent Jaya (Nargis Fakhri, who's apparently portraying real life journalist Anita Pratap who first interviewed Prabhakaran), who offers him additional insights into this conflict.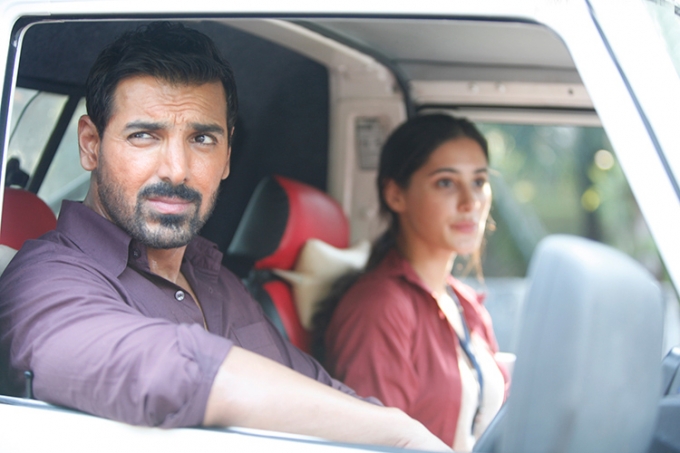 Bollywood has never stridden these grounds before. The last film I remember that mentioned Tamil Tigers Rebel Association is Mani Ratnam's 'A Peck On The Cheek' which released way back in 2002. Santosh Sivan's Theeviravaathi narrated the story of a young girl who's sent off to bomb up a political honcho. But these two films capitalized on the various traumas and emotions that followed on a personal level, and not on the research and analysis that Madras Cafe has to offer. Also, this is probably the first Bollywood venture dealing with Indian political participation behind enemy lines. This film seriously matches the standards with some of Hollywood's best docudramas such as 'Zero Dark Thirty', 'JFK' and 'Argo'.
Now that I come to think of it, I never really appreciated John as an actor. Not until now. The maturity that he's bestowed upon his character is outstanding. Also with this film, I sincerely salute the courageous producer he's come across as, and the actor within him is finally warming up to the roles best tailored for him. The side actors, especially Prakash Belawadi and Ajay Rathnam, have contributed to some amazing work. Nargis Fakhri has delivered decent. Shoojit Sircar's direction is top class, and equally good is the cinematography that wonderfully captures the Sril Lankan waters. The script is superlative, same goes for the dialogues and the editing.
Running 2 hours and 15 minutes, this movie never really tires the viewer. It doesn't offer any new twist to the plot, it just adds to a deeper insight on the issue. This is one film that breaks the shackle of Bollywood stereotypes, and for the sincere effort the team has put in for its creation, this one is a definite see.
Overall Rating: 4/5