The new Nano Twist was launched by TATA Motors on Monday. A new colour variant 'Damson Purple' and also a lot of enhanced features with respect to its earlier models have been the offering of TATA Motors for Nano Twist. The focus this time round has been on improving the safety, comfort and drivability of the car while continuing to be the most fuel efficient petrol car offering a mileage of 25.4kmpl.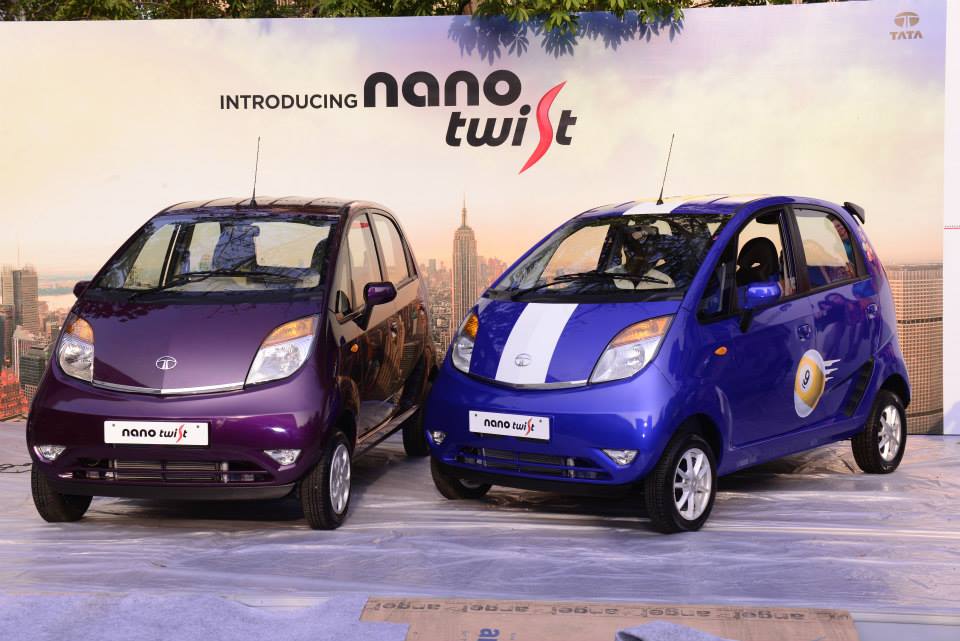 Mr Yadav, President, Passenger Vehicle Business Unit was quoted saying, "The new TATA Nano will allow relaxed driving in the city traffic with the new first-in-class Electric Power Assisted Steering (EPAS) system which is designed for easy manoeuvring in tight driving and parking situations".  He also said that a new customizable instrument panel with Driver Information System (DIS) is one of their latest offering to the customer. It will also have remote keyless entry, twin glove boxes, a four speaker music system with Bluetooth, USB and auxiliary connectivity along with a 4 metre turning radius which is best-in-class.
The new TATA Nano Twist will replace the-top-of-the-line Nano LX model version as Nano Twist XT. All the XT version of Nano except Dazzle Blue will have Beige Interiors whereas Dazzle Blue will have Black Interiors.